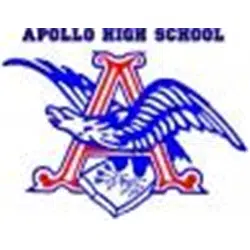 Two Apollo High School students are among those who have achieved elite designation as Finalists in the National Merit Scholarship Program.
Trey Kinison and Lucas Knight have been named 2016 National Merit Finalists.
Trey Kinison, son of Shannon and Brian Etienne and James Kinison, is the grandson of Morris and Phyllis Locher and Karen Blincoe. Trey serves as president of the Executive Student Council at Apollo High School, where he is an active member of the academic team, BETA club and the National Honor Society. He has participated in the Kentucky Youth Assembly, Future Business Leaders of America, Academy of Young Leaders, the Wendell Ford Statesmanship Academy and the Life Science Academy. He is a member of the Apollo High School soccer and tennis teams and the DanceBlue committee. Trey attended the Governor's Scholars Program at Murray State University during the summer of 2015. He plans to attend Yale University, the University of Kentucky or Duke University this fall, pursuing a career in medicine.
Lucas Knight is the son of Pamela and Mike Knight. While attending Apollo High School, Lucas was involved with the AHS soccer program, academic team, Student Council and Kentucky Youth Assembly. He represented AHS as the Hugh O'Brian Youth Leadership Foundation (HOBY) representative. He also participated in the Ford Fellows program. During his junior and senior years, Lucas transferred to Gatton Academy in Bowling Green. He has continued to participate as a member of the AHS academic team and BETA club, and he tutors fifth-graders at a local elementary school on a weekly basis. Lucas represents Gatton in Western Kentucky Univesity's Student Government Association as a senator. Lucas plans to pursue a degree in computer science but has not yet decided on a college.
The National Merit Scholarship Program is an academic competition for recognition and scholarships that begins when high school students take the Preliminary SAT/National Merit Scholarship Qualifying Test (PSAT/NMSQT). Each year, about 1.5 million students enter the competition. Approximately 16,000 students were named Semifinalists in September 2015. Kinison and Knight are now among about 15,000 high school seniors from across the nation who will now advance in competition for about 7,400 National Merit Scholarships valued at more than $32 million.
The National Merit Scholarship Program, established in 1955, is designed to recognize the nation's top scholastic achievers and encourages the pursuit of academic excellence.