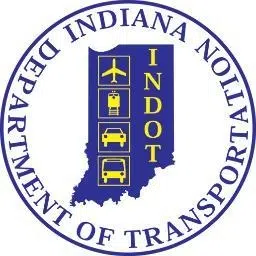 Indiana Department of Transportation crews from Tell City, Birdseye and Dale will close and chip seal about 8 miles of State Road 62 and State Road 245 in Spencer County. State Road 62 will close beginning Thursday, June 2, weather permitting, from State Road 162 to State Road 545. Maintenance crews anticipate closing State Road 245 on Monday, June 6 after State Road 62 reopens for work between State Road 62 and Santa Claus. Crews plan to apply a final, black layer known as a "fog seal" and pavement markings to both road sections beginning on Tuesday, June 7. During chip and seal operations, the roads will be closed to through traffic; however, local traffic will have access to their homes. All dates are dependent upon weather conditions. Road closures will be in effect around the clock during the course of the project. INDOT asks that motorists slow down in the work zone and stay alert near crews.
About Chip-Seal Projects
After years of heavy traffic and winter freeze-thaw cycles, small cracks develop in our highways. If left untreated, moisture seeps into these cracks and form potholes when the water freezes and expands. As the name implies, a chip-seal treatment seals off the cracks. The stone chips provide improved traction for stopping, especially during winter. National research has shown that every $1 used to preserve our pavements saves $6 to $14 in future, more disruptive repairs.