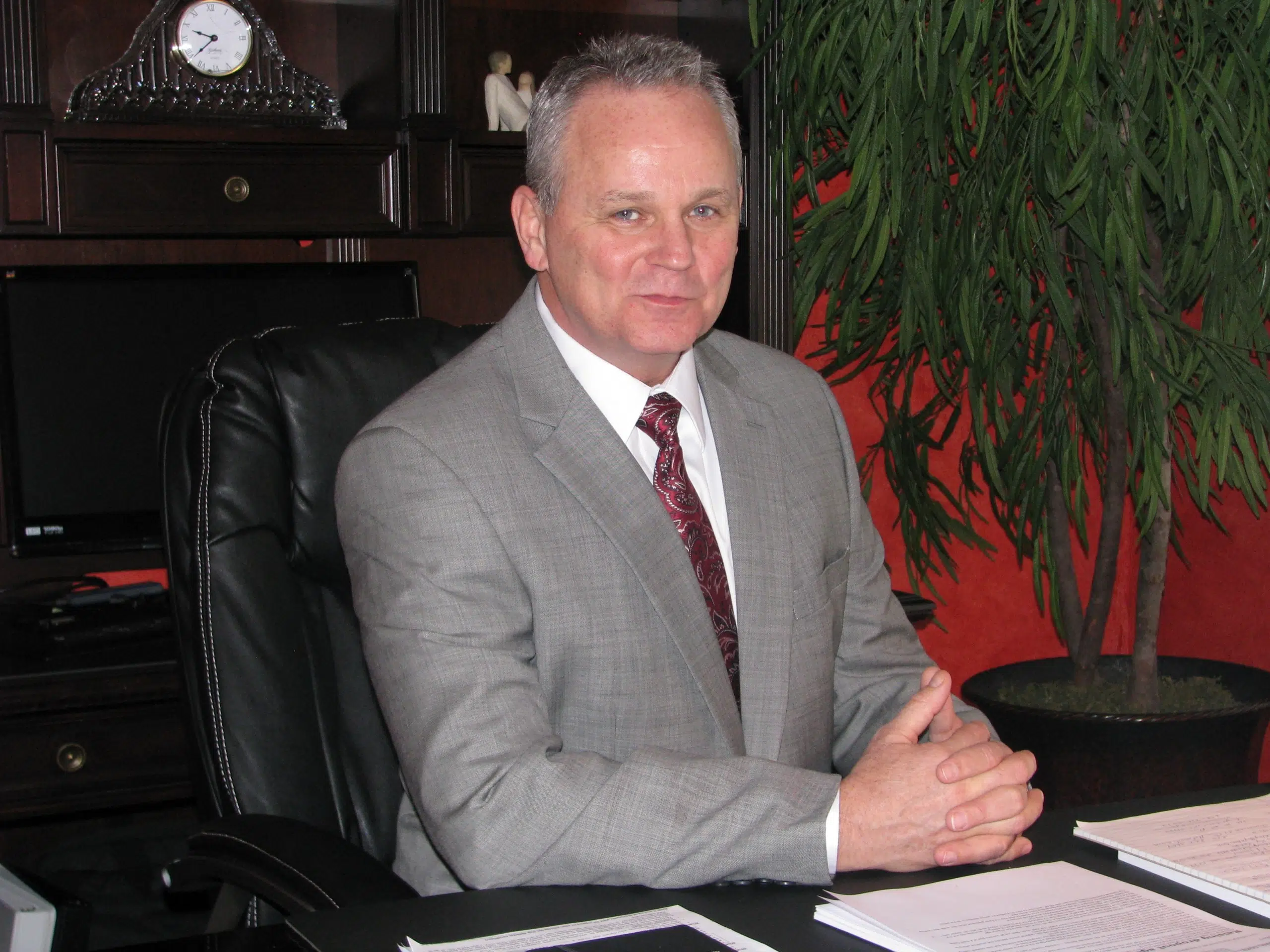 Mark Owens, personnel director of the Daviess County Public Schools district, will retire effective June 24 after working in the education field for 32 years. Owens has served in his current role since July 2007.  In his current capacity, he has coordinated all human resource functions for the 22 work sites of the DCPS district and also serves as the district's coordinator in the areas of employee recruitment, performance evaluations, Title IX, the Kentucky Teacher Internship Program and School-Based Decision Making councils.
Prior to transferring to the DCPS Central Office, Owens served as principal of Burns Middle School from 2000-07.  Under his leadership, Burns Middle School was named a national "School to Watch," was ranked in the top 10 percent of Kentucky middle schools for six consecutive years, was recognized for its innovative programs and received numerous awards and recognitions at both the state and national levels. Prior to joining DCPS in 2000, Owens served as principal at Caldwell County High School and as an associate principal at Henderson County South Junior High.
Owens began his career as a health and physical education teacher and coached multiple sports at the high school and middle school levels, including serving as assistant football coach at Tates Creek High School in Lexington and assistant boys' basketball coach at Henderson County High School.
In reflecting on his career, Owens said, "My motivation from the very beginning of my career has been to have the same positive influence on the kids and staff under my watch that my teachers, coaches and principals had on me. If their legacies survive today because I was able to pass them along, then I have no regrets. My proudest moments have been when my former students, players or teachers I've worked with have gone on to become teachers, coaches and leaders themselves."
Owens has also served as the leader of the DCPS Future Leaders Academy and has served on numerous state, regional and district boards and committees, including the Kentucky Commissioner of Education's Principal Advisory Committee; multiple terms as board member and regional director of the Kentucky Middle School Association; multiple terms as vice president and board member of the Kentucky Association of Health, Physical Education, Recreation and Dance; past president of the River Region Chapter of the Kentucky Association of School Administrators; and the Teacher Advisory Committees of both Kentucky Wesleyan College and Brescia University. Owens has also presented at numerous workshops as well as national and state conferences on the topics of leadership development, innovative strategies, organizational culture and a variety of school leadership topics.
Owens has no immediate plans after retirement, but said, "I'm not through; just ready for the next chapter, whatever that may be."