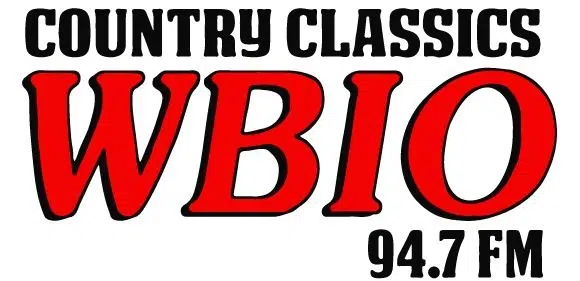 Here's what's up in the land of Classic Country! Join us on the Big O Morning Show Thursday and Friday as we'll have the last two pair of tickets for "One Night With Elvis: The Ultimate Tribute" starring Brad McCrady! He's back Saturday bnight at 7 (doors open at 6) at the Diamond Lake Resort in the Good Time Theater. Backing him up will be Barry Potter and the Hosscats.
Are you ready for MORE fireworks? Back in early July you may recall the Daviess County Parks celebration at Panther Creek was postponed due to bad weather. That new date, September 3, is coming fast! Join us as we celebrate a belated 4th with Independence Bank and the Daviess County Parks Department.
Friday night, come see Brian Jackson as he broadcasts from the Hancock County Fair on WBIO! We'll be there other nights as well. Plus another great Friday After 5 with Amanda Moore. She's getting good at making those Facebook Live videos! Hopefully you can photo-bomb her downtown!
Thanks for making us your choice for Classic Country. We are 94.7 WBIO!