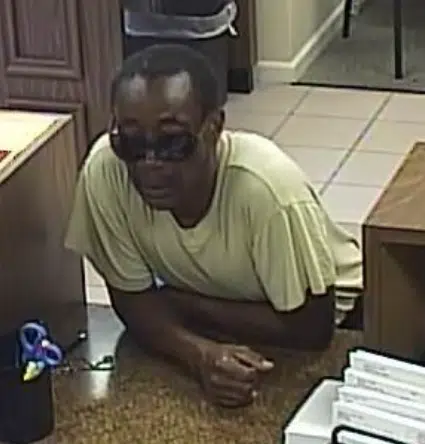 On Friday, May 19, 2017 at approximately 9:50 A.M., the Owensboro Police Department responded to a robbery alarm call at U. S. Bank, located at 2810 Frederica Street.
The investigation has revealed that an unknown black male (pictured) entered the business and presented a note to the teller which demanded money. The person of interest then left without gaining any money.
UPDATE – The Owensboro Police Department has arrested Lennon Christie in connection to the robbery that occurred earlier today at U S Bank on Frederica St.
On Friday, May 19th at approximately 4:50 P.M., Owensboro Police Department Detectives were provided with information which led them to Christie. He was observed at Franey's Food Mart, located at 217 E. 25th Street, and taken into custody. Lennon Christie will be lodged at the Daviess County Detention Center.