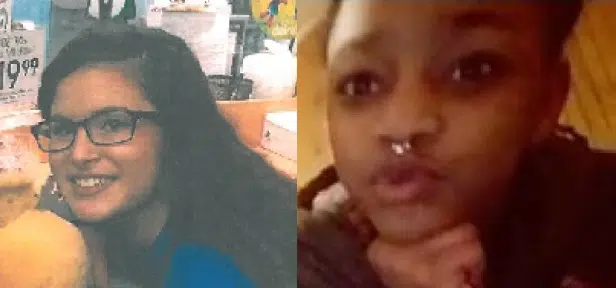 The Owensboro Police Department is attempting to locate two runaway juveniles who may be headed to Louisville, Ky.
It has been reported that 12 year old Jamariah M. Bell and 15 year old Carlie P. Ritter were last seen at approximately 8:30 a.m. on Thursday, May 18, 2017 at the corner of W. 9th Street and Bosley Road. The juveniles were observed in a
vehicle belonging to Bell's mother, a 2010 Dodge Charger, black in color. The vehicle has a Kentucky registration plate of 641WHB.
Anyone with information on the whereabouts of Jamariah M. Bell or Carlie P. Ritter is asked to call OPD at 270-687-8888 or Crime Stoppers at 270-687-8484.
Missing:
Jamariah M. Bell                         Carlie P. Ritter
B/F/12                                           W/F/15
Black hair                                      Brown hair
Brown eyes                                   Brown eyes
5'03" / 95 lbs.                              5'01" / 105 lbs.