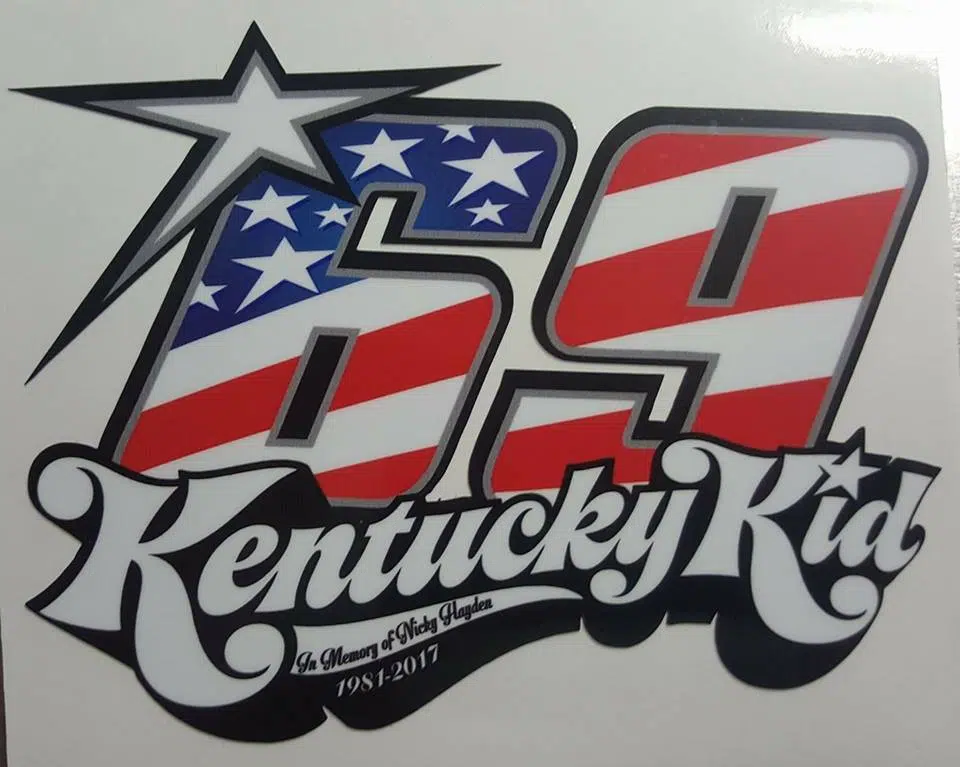 From the Facebook page of Mike McFadden
The Motorcycle procession for Nicky Hayden will take place Monday, 5/29/2017. 12:00 pm
Riders will need to be at the 501 West 4th. St. Fisher Auto Parts ( Formally Gipe Automotive ) parking lots at 10:30. We are expecting a lot of riders. So this will give us time to get organized.
Dirtbikes, Flat Trackers, and Racebikes will not be allowed to follow the procession. We ask you to still show up and line the streets. We will line you up on West 4th Street.
What about the Kids: Parents that wish to take part in the memorial we would love to see the kids decked out in their gear holding their helmets next to their rides or just standing there. We will line them down the side of West 4th.St.
Those of you who do not ride we would also love to have your support along West 4th St. And Frederica St
. 11:00 would give everyone time to find parking places.
The riders will escort Nicky to his final resting place and once services have completed riders will be released. I have been asked to line Locust St. on both sides of the street. Once we fill that area we will then coral everyone else at the Fisher Auto parts lots.
Lets make this one last "Grip it and Rip it" moment for one of the Motorcycling Worlds best Ambassadors.
Sincerely,
Mike McFadden
M&M Customs
270-925-5607
Time: 10:30 meet up 12:00 pull out
Where: 501 West 4th St. 42301 at Fishers Auto Parts
Questions : Mike McFadden 270-925-5607