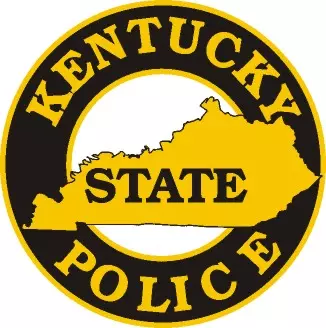 DAVIESS COUNTY, KY. (June 4th, 2017) – The Kentucky State Police observed a light pole that had been struck on KY 144 near the Daviess County Detention Center at approximately 3:10 AM. No vehicle was found at the scene. Kentucky State Police were able to locate the vehicle and the driver by following evidence that was left on the roadway. Upon further investigation, Bryan Keown, 31, of Owensboro was placed under arrest and charged with the following: Possession Of Controlled Substance 1st Degree, 1st Offense (Meth), Possession of Synthetic Drugs 1st Offense, Drug Paraphernalia, Possession Of Controlled Substance, 3rd Degree – Alprazolam, Operating Motor Vehicle Under Influence of Drugs, 2nd Offense (Aggravated), Leaving The Scene of Accident, Failure to Wear Seat Belt, Failure to Produce Insurance Card, and Possesion of Open Alcohol Beverage in Motor Vehicle. Keown was lodged at the Daviess County Detention Center.
SPOTTSVILLE, KY. (June 03, 2017) – On June 3, 2017, the Kentucky State Police were conducting a Traffic Safety Checkpoint in Spottsville when Troopers made contact with Coy Breen of Evansville, IN. Upon making contact with Breen, it was discovered that Breen was operating a 2000 Dodge Pickup Truck with a Suspended Operators License. Upon searching Breen, Troopers found Breen was in possession of Oxycodone. Breen was taken to the Henderson County Detention Center where he was lodged on the charges of Possession of Controlled Substance 1st degree 1st offense.
Hartford, KY. (June 3rd, 2017) – Kentucky State Police conducted a traffic stop on Richard Matthews, of Owensboro. Upon contact with Matthews, Troopers discovered that he was operating a motor vehicle under the influence and in possession of methamphetamine and drug paraphernalia. Matthews was arrested and transported to the Ohio County Detention Center.
ROBARDS, KY. (June 03, 2017) – Kentucky State Police responded to domestic disturbance on Busby Station Rd. The victim, Ginger Beck age 46 from Henderson, had been shot in the foot. During the investigation, Ronnie McCulley, age 56 from Robards, was located along with the firearm and arrested. He was charged with Assault 2nd Degree-Domestic Violence, as well as, Possession of Handgun by Convicted Felon. The victim was also arrested due to an outstanding warrant.
Citizens can contribute to highway safety by calling KSP toll-free at: (1-800-222-5555). Citizens can call to confidentially report impaired drivers or any criminal activity. You may also download the free KSP mobile phone app. The app provides quick, direct access to KSP including weather, road and traffic information as well as text, voice and photo tip capabilities to report criminal behavior. The app is available for iPhone, iPad and Android applications and can be easily downloaded free of charge through Apple and Google Play stores.