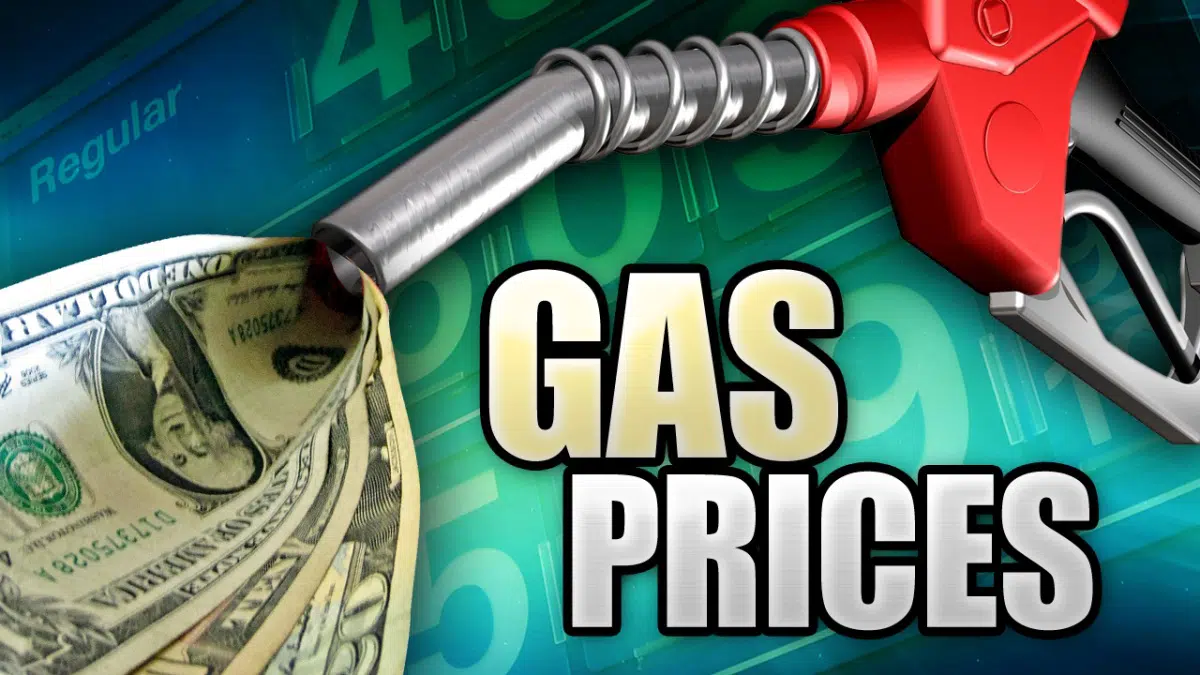 Gas prices in West Central Kentucky dropped by four cents this week to $2.120 per gallon, according to AAA East Central's Gas Price Report.
As gasoline inventory rises for a second straight week, the Great Lakes and Central States region is seeing gas prices continue to drop compared to one month and one year ago.  According to the EIA, inventory in the region is 4 million barrels more than this time last year.
The region continues to reap the benefit of seeing significantly cheaper gas in most states compared to one year ago, including Kentucky (-16 cents).  Other states in the region are seeing a moderate drop in gas prices compared to last year.  Growing inventory and mediocre demand will allow consumers to continue to reap the benefit of cheap gas prices.
This week's average prices: Western Central KY Average                     $2.120
Average price during the week of June 12, 2017                                     $2.163
Average price during the week of June 20, 2016                                     $2.231
Average prices of unleaded self-serve gasoline in various areas: 
$2.079        Bowling Green
$2.033        Elizabethtown
$2.371        Louisville
$2.085        Owensboro
$2.031        Paducah
On the National Front
At 56 percent of gas stations nationwide, consumers can find gas for less than $2.24, which is below today's national average gasoline price of $2.29/gallon.  Across the country, gas prices dropped in all but four states on the week. Prices in South Carolina have fallen below $2/gallon, while California is on the cusp of dropping below $3/gallon. The national average gas price has dropped for 17 consecutive days making today's price five cents cheaper than both one week and one year ago, and six cents less than one month ago.
While gasoline demand saw new heights for Memorial Day, it has dropped for the first half of June. Meanwhile, high oil production rates in the U.S., coupled with news from the Organization of the Petroleum Exporting Countries (OPEC) that Libya and Nigeria increased output last month, could lead to gas prices across the nation continuing to fall through the end of June.
The price of a barrel of West Texas Intermediate crude opened at just under $45 today, and until global crude inventories decline, the price per barrel will likely remain below $50.  It may be only a matter of time before more drastic measures are taken to bring the global supply of oil closer to the demand for refined products.  Until then, drivers stand to benefit from the imbalance between oil production and gasoline refinery rates, which continue to push down the price of gas.