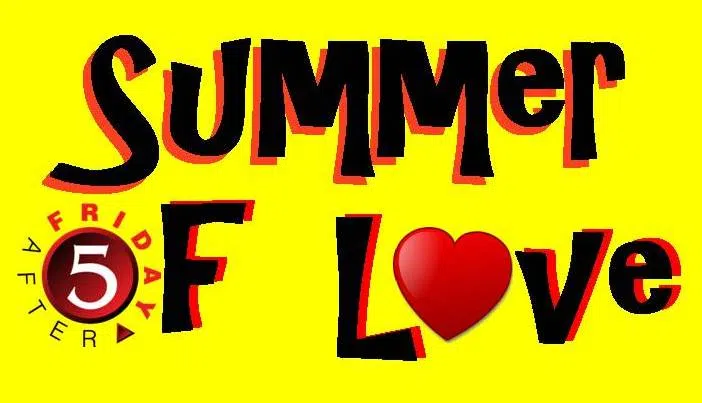 A big thank you to all of you who helped Friday After 5 earn this year's Platinum Readers' Choice Award as "Best Community Event."  Your support and on-going promotion of our season played a big role and we thank you.
We were so happy, we've decided to throw a party for everyone for the next 12 Fridays to celebrate.
June 30
Tonight we celebrate being named "Best Community Event" and continue our "Summer of Love".  This week's sponsor is the Business Networking International (BNI).
6:30-10:00 pm:  The Springs (CMA award winners, country)
Jagoe Homes patio stage on the BB&T Plaza at the RiverPark Center
7:00-10:00 pm: Greg Scott (acoustic)
Atmos Energy Courtyard at RiverPark Center
7:00-9:00pm:  Alexis House and Addison Hamilton
Cromwell Overlook Stage at the Smothers Park Fountains
8:00-11:30 pm: Fat Box (Jam Band)
Don Moore Stage on the Kentucky Legend Pier at the Owensboro Convention Center
Tonight's theme at the Kroger Street Fair: "Business Networking".  Plus we've invited "Minion" to be on hand for the kids courtesy of TD's Tuff Decisions Costumes. We'll have free balloon animals, popcorn and the FA5 Free Foto Booth for everyone! The US Bank Home Mortgage T-shirt cannon will be sending special T-Shirts into the crowd! 11 Food trucks! Fun. Free. Friends. Friday After 5 is Where the Weekend Begins! www.FridayAfter5.com