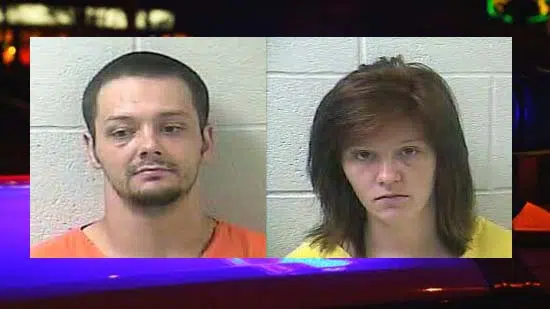 According to a news release from our media partners, WFIE, The man who was violently beaten in Owensboro last week has died.
According to Daviess Co. Coroner Jeff Jones, 58-year-old Jeff Martin passed away early Saturday morning at Owensboro Health Regional Hospital.
EMS and the Owensboro Fire Department were called to Martin's Prince Avenue home on Sunday, June 18, after he was found lying on the floor in a pool of blood.
[Affidavit: Daviess Co. couple charged following violent attack]
According to the police report, Martin suffered several facial fractures and was suffering from brain bleeding.
A Daviess County couple was arrested in connection with the attack, 25-year-old Ashley Stinnett and 28-year-old Aaron Wright.
The victim's son told police Stinnet had been in his father's home and when police found her with Wright, they found the victim's stolen items in their backpacks.
As of now, Stinnett has been charged with burglary and assault. Wright is charged with assault, burglary, fleeing and evading, and failure to appear. They are currently being held in the Daviess County Detention Center.
Stinnett and Wright are set to appear in court on June 28 at 1:00 p.m.
The coroner says an autopsy for Jones was performed over the weekend, but he hasn't yet received the results.
Anyone with additional information about this case is asked to call the Owensboro Police Department at 270-687-8888 or Crime Stoppers at 270-687-8484.