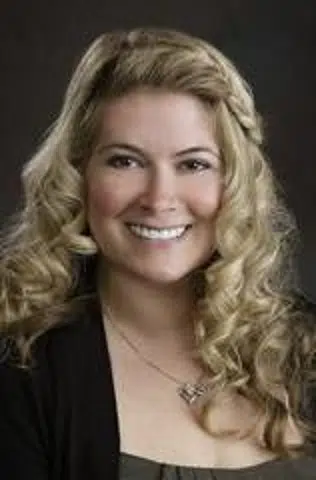 Owensboro, Ky. (July 12, 2017) –  Kentucky Wesleyan College is pleased to announce that Heather M. Logsdon, art program director and assistant professor of art and design, is one of a select group of faculty members nationwide chosen by the Council of Independent Colleges (CIC) to participate in a special week-long seminar on teaching European art in context. The seminar, "Landscape and Identity in Britain and the United States (1770–1914)," will be held at the Yale Center for British Art in New Haven, Conn., July 24–28, 2017. The seminar is designed for full-time faculty members who regularly teach art history at smaller colleges and universities and aims to strengthen the teaching of art history to undergraduates at these institutions.
"Since Professor Logsdon joined the faculty five years ago, she has grown the art and graphic design majors from less than five to over 30 students," said Dr. Paula Dehn, vice president of academic affairs and dean of the college at Wesleyan. "In the classroom, Heather is an engaging, articulate and upcoming young teacher-scholar who exhibits a holistic approach to educating her students. She focuses on engaging students in the teaching-learning enterprise. Professor Logsdon is innovative, demanding yet caring, and is as interested in a student's personal growth and development as their intellectual development. She is accessible to students outside the classroom and constantly strives to find more interactive ways to engage students.  Interacting with other exceptional faculty from across the nation at this seminar will broaden her awareness of what is happening in the collegiate environs nationally, provide ideas for a variety of new pedagogical approaches for her own courses here at Wesleyan, and provide a network of peers who will benefit her throughout her career."
CIC selected 25 faculty members to participate in the seminar, which is supported by the Samuel H. Kress Foundation. Tim Barringer, Paul Mellon Professor of the History of Art at Yale University and chair of the department, will lead the program.
"Strengthening the teaching of art history at colleges and universities—many of which have limited faculty resources in art history—is critical," said CIC President Richard Ekman. "The seminar will have significant value for the faculty members who participate, the colleagues with whom they will share their new knowledge, and the students who enroll in their courses."
Landscape became an increasingly powerful artistic medium during the "long 19th century" and reached a pinnacle of achievement on the canvases of painters such as Thomas Gainsborough, J.M.W. Turner, John Constable, Thomas Cole and Frederic Church. The program will explore British and American landscape painting in a global context. Participants will study a range of texts—by artists, writers, philosophers and scientists from the period—to examine the cultural, historical and aesthetic construction of landscape paintings in the 19th century. Each day, participants will spend significant time with major works of art in the unrivalled collections of landscape paintings, drawings, and prints at the Yale Center for British Art.
For more information, visit the CIC website at cic.edu/ArtHistory.
Participants in CIC's 2017 Seminar on Teaching Pre-Modern European Art in Context
Sherman (Reed) Anderson, Associate Professor of Liberal Arts, Kansas City Art Institute (MO)
Elizabeth Bailey, Professor of Art, Wesleyan College (GA)
Chris Balaschak, Associate Professor of Art, Flagler College (FL)
Adrienne Baxter Bell, Associate Professor of Art and Art History, Marymount Manhattan College (NY)
Brian Bockelman, Associate Professor of History, Ripon College (WI)
Barbara Bushey, Associate Professor of Art, Hillsdale College (MI)
Lucia Carter, Associate Professor of History, Mars Hill University (NC)
Garth Claassen, Professor of Art, The College of Idaho
Nan Covert, Associate Professor of Art, Bridgewater College (VA)
Jodi Eastberg, Associate Professor of History, Alverno College (WI)
Libby Escobedo, Associate Professor of Art and Theatre, Aurora University (IL)
David Faldet, Professor of English, Luther College (IA)
Anne Greeley, Assistant Professor of Art History, Indiana Wesleyan University
Martha Gyllenhaal, Associate Professor of Art, Bryn Athyn College (PA)
Scott Hess, Professor of English, Earlham College (IN)
Kimberly Jones, Associate Professor of Art History, Sweet Briar College (VA)
Heather Logsdon, Assistant Professor of Fine Arts and Humanities, Kentucky Wesleyan College
Michael Mulvey, Assistant Professor of History and Philosophy, St. Thomas University (FL)
Marc Muneal, Associate Professor of English, Averett University (VA)
Sheila Nowinski, Assistant Professor of History, Thiel College (PA)
John Rhett, Professor of Art, Houghton College (NY)
Lesley Shipley, Assistant Professor of Art History, Randolph College (VA)
Heidi Strobel, Associate Professor of Art History, University of Evansville (IN)
Christina Welsch, Assistant Professor of History, The College of Wooster (OH)
Elisabeth West, Associate Professor of English, Drake University (IA)
The Council of Independent Colleges is an association of 768 nonprofit independent colleges and universities and higher education affiliates and organizations that has worked since 1956 to support college and university leadership, advance institutional excellence, and enhance public understanding of private higher education's contributions to society. CIC is the major national organization that focuses on providing services to leaders of independent colleges and universities as well as conferences, seminars, and other programs that help institutions improve educational quality, administrative and financial performance, and institutional visibility. CIC conducts the largest annual conference of college and university presidents and of chief academic officers. CIC also provides support to state associations that organize programs and generate contributions for their member colleges and universities. The Council is headquartered at One Dupont Circle in Washington, DC. For more information, visit cic.edu.
The Yale Center for British Art houses the largest collection of British art outside the United Kingdom. Presented to the university by Paul Mellon (Yale College, Class of 1929), the collection reflects the development of British art and culture from the Elizabethan period onward. The center's collections include more than 2,000 paintings and 250 sculptures, 20,000 drawings and watercolors, 40,000 prints, and 35,000 rare books and manuscripts. More than 40,000 volumes supporting research in British art and related fields are available in the center's library. Works on view include masterpieces by Joshua Reynolds, George Stubbs, Thomas Gainsborough, J.M.W. Turner, and John Constable, as well as major artists from Europe and America who lived and worked in Britain. Academic resources include the reference library and archives, conservation laboratories, a study room for examining works on paper as well as rare books and manuscripts from the collection, and an online catalogue of the collections.