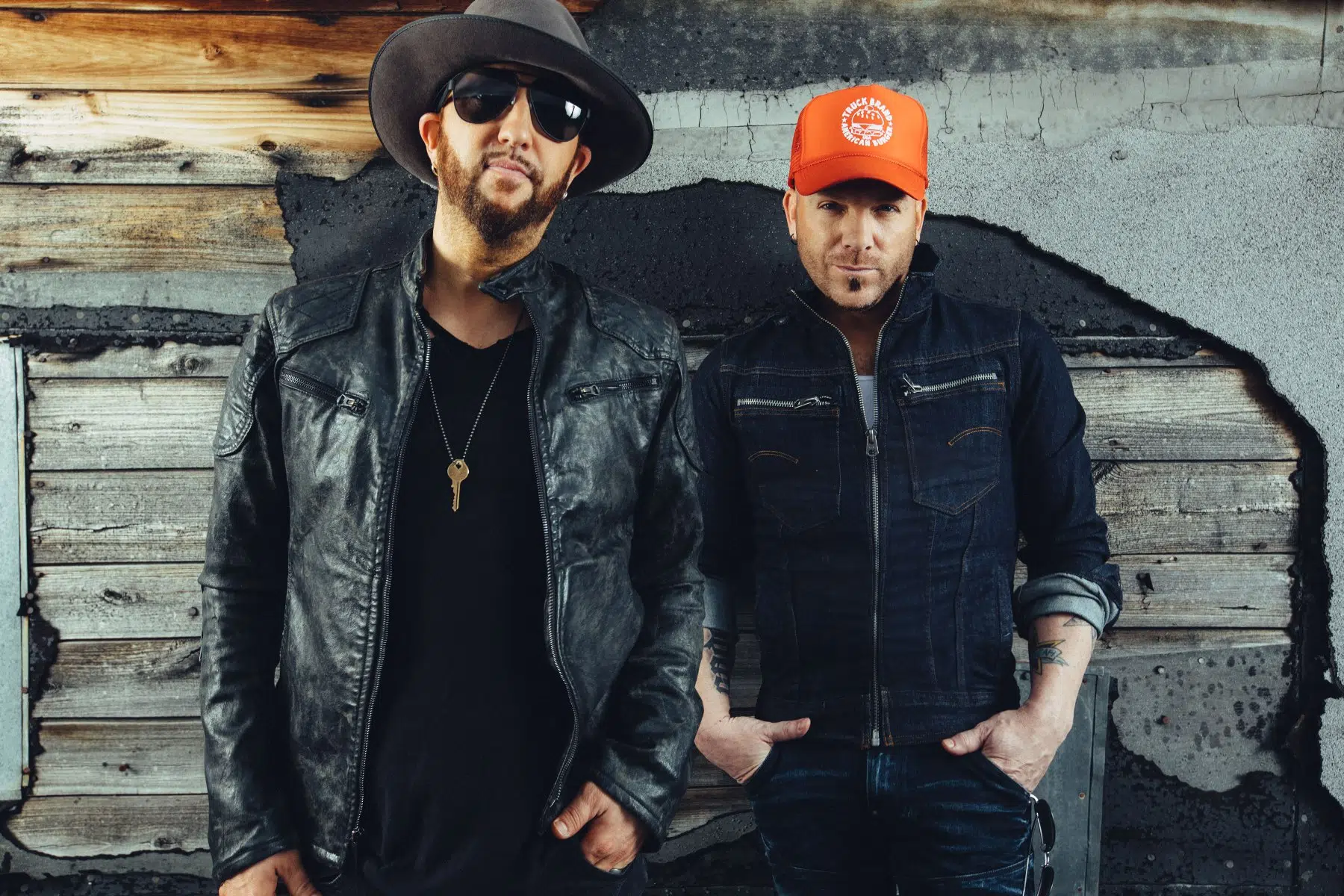 With thousands of people expected in town to see the American top Country duo, LOCASH, Friday After 5 has created a special venue for the free concert on July 21st.
"We will be setting up on the front lawn of the Owensboro Convention Center so that we have plenty of room for our guests," announced Friday After 5's Executive Director Teresa Thomas.
"It is rare for a national act with the following of LOCASH to headline a free community concert," explained Thomas. "The number of fans will exceed what our regular venues can accommodate and thanks to the generosity of our sponsor, Champion Ford, we are anticipating a record crowd."
"The Owensboro Convention Center and city's Special Events department have helped us with all of the logistics including setting up for the huge concert for the first time in its history on its front lawn," said Thomas.
"LOCASH's hit single "I Love This Life" topped the Country Billboard Chart at # 2 and their slate of hits include contemporary classics like "Here Comes Summer", "Best Seat in the House" and "Keep in Mind" so we're expecting a huge crowd and a great night," said sponsor Duke Brubaker of Champion Ford. "We've also made arrangements to have some of Champion Ford's newest cars and trucks onsite."
Concessions will be available for purchase throughout the night. No outside food or beverages are allowed. Guests are allowed to bring their own lawn chairs if they wish and the concert on the lawn is standing room only.
All other Friday After 5 events will continue as scheduled including adding "Insulated" (Country Rock) to the Jagoe Stage on the BB&T Plaza at the RiverPark Center.
Vocalists Chris Lucas and Preston Brust of LOCASH, formerly known as LoCash Cowboys, have charted seven singles on the Billboard Hot Country Songs or Country Airplay chart. Their highest-charting single is "I Know Somebody", which topped the Billboard US Country Airplay and reached number four in the Billboard US Country chart in 2016. In addition to their own material, the members of LOCASH co-wrote Keith Urban's number-one single "You Gonna Fly" and Tim McGraw's "Truck Yeah".
Here's Friday After 5's line-up for July 21st:
6:30 pm -10:00 pm:  Insulated (Country Rock)
Jagoe Homes patio stage on the BB&T Plaza at the RiverPark Center
7:00pm-10:00 pm: Mike Fulkerson's Old Time Rock & Roll Show
Atmos Energy Courtyard at RiverPark Center
7:00pm-9:00pm: Courtney Peveler
Cromwell Overlook Stage at the Smothers Park Fountains
8:00pm -10:00pm LOCASH (Country Party)
Champion Ford Stage on front lawn of Owensboro Convention Center
9:00-midnight Big Atomic (Pop Funk)
Don Moore Stage on the Kentucky Legend Pier at the Owensboro Convention Center
Free fun and food trucks and Champion Ford's newest models on display at the Kroger Street Fair. Tonight we'll have a live cartoon characters "Beauty & the Beast" courtesy of TD's Tuff Decisions Costumes. Friday's Class PreUnions: Apollo High Class of 1987, Green County Class of 1977, McLean County Class of 1977 and Daviess County Class of 1972. Plus free balloon animals, petting zoo and popcorn for the kids and the FA5 Free Foto Booth for everyone! The US Bank Home Mortgage T-shirt cannon will be sending special T-Shirts into the crowd! 11 food trucks.
Friday After 5 is celebrating its 21st anniversary with their "Summer of Love" and is the recipient of the 2017 Platinum Reader's Choice award for Best Community Event. The series continues every Friday through September 1st.