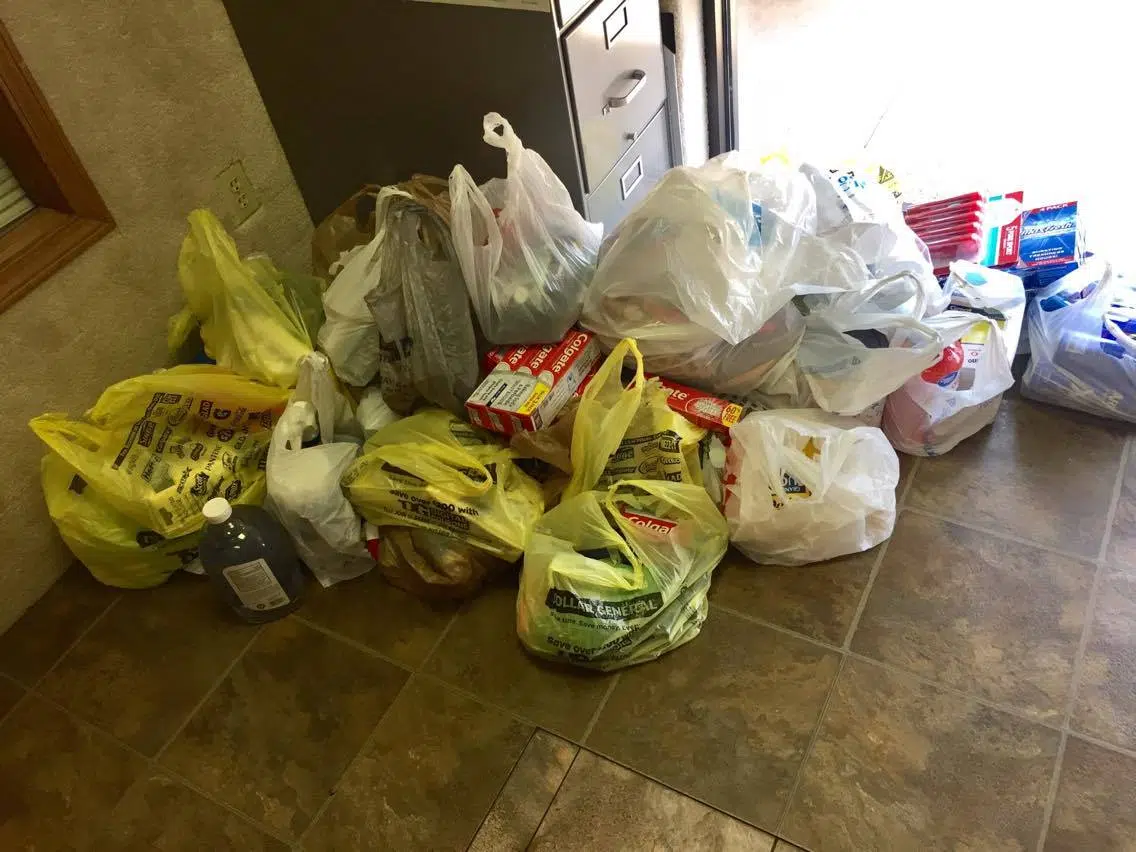 Hey there, fellow bloggers. Derik Wayne here. I'm excited to be a part of our supplies drive for the St. Benedict's Homeless Shelter for men in Owensboro. As a volunteer for the shelter, this means a lot to me. I can't help but think about those who would be sleeping out in the streets tonight if it wasn't for the shelter. I volunteered a lot last winter and became buddies with a few of the men who stay there. One guy in particular that I had conversations with spoke highly of the shelter each time I volunteered. He would say things like, "if I wasn't here, I'd be sleeping under a box or in a vacant car somewhere in this frigid cold." He would say things like that usually with tears in his eyes. Listening to him and volunteering there opened my eyes and truly humbled my heart. We take a lot of simple things for granted. Things like a roof roof over our head. A place to take a shower. And peace of mind from a warm blanket at night.
And that's what our drive is all about.
Our group of stations on Tamarack Road are collect supplies that St. Benedict's needs to simply run from day-to-day. The things that are the hardest to keep stocked are cleaning supplies, coffee, sugar, and hygiene products like soap, shampoo, deodorant, and toothpaste. We're collecting these items at 1115 Tamarack Road, Suite 500 in Owensboro between the hours of 8 to 5 Monday through Friday.
You're also more than welcome to make a cash donation at the shelter located at 1001 West 7th street in Owensboro.
We're collecting these items and piling them up in the WBIO studio (pictured). We have already collected a lot, but we need a lot more. I want to fill up the studio so bad that it's hard to get in here. So the next time you're out shopping, open your heart and open your wallet and pickup one of the items listed above. Even its $5 to $10, anything helps greatly!
God bless St. Benedict's and the men they're helping EVERY DAY.
WBIO's call letters stand for "We Believe In Owensboro." We, at the Cromwell Radio Group, absolutely do! And we believe in St. Benedict's Homeless Shelter.