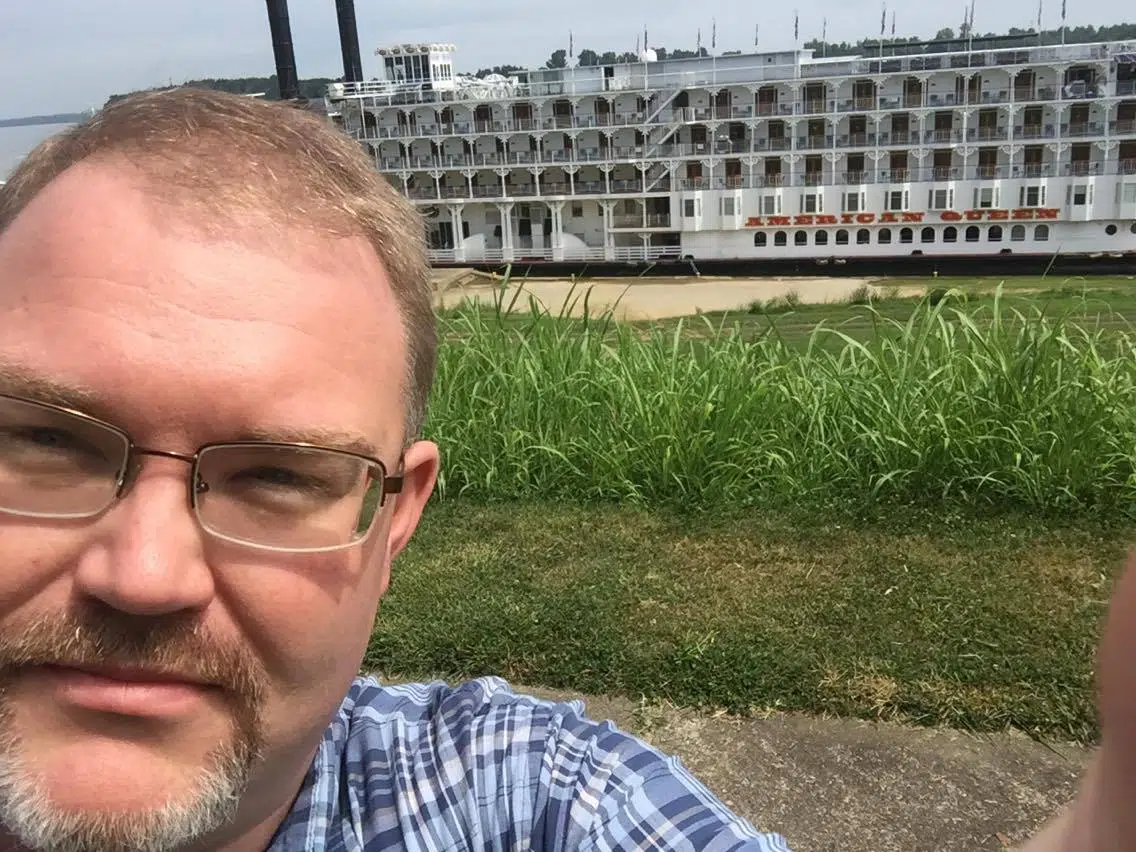 Derik here! So this morning I saw on social media that the American Queen steamboat is docked at English Park in downtown Owensboro. So I wanted to stop by and see it for myself. It is quite impressive.
My curiosity decided to find out more about this impressive steamboat: The American Queen is said to be the largest river steamboat ever built. The ship was built in 1995 and is a six-deck recreation of a classic Mississippi riverboat, built by McDermott Shipyard for the Delta Queen Steamboat Company. She has 222 state rooms for a capacity of 436 guests and a crew of 160. She is 418 feet (127 m) long and 89 feet (27 m) wide.
I highly recommend stopping by to see this steamboat for yourself before she takes off for her next destination.