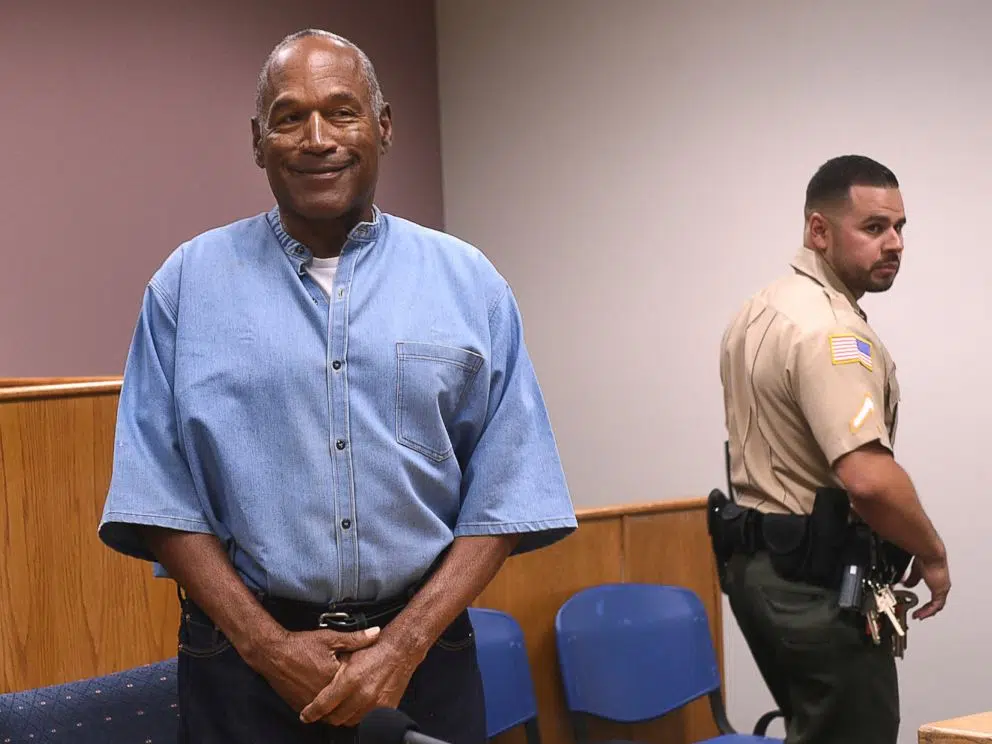 OJ's parole hearing started at 12CT with Simpson appearing remotely via video conference from Lovelock Correctional Facility in Nevada, where he's serving time for kidnapping and armed robbery. Simpson assured the parole board he would be successful at meeting of his parole. "I was always a good guy, but could have been a better Christian, and my commitment to change is to be a better Christian."
Simpson said he's missed 36 birthdays with his children while behind bars and missed their college graduations, and if he is paroled, he said he wants to spend as much time as he can with his family. Simpson's eldest daughter, Arnelle Simpson, also spoke at the hearing as well as Bruce Fromong, one of the robbed memorabilia dealers and a victim in the case, spoke in Simpson's favor at the hearing.
After nearly nine years in prison, O.J. Simpson was granted his freedom Thursday by four members of the Nevada Board of Parole Commissioners and will leave prison on or after Oct. 1.
The Hall of Famer reacted emotionally and with a smile as each of the four delivered their votes on whether he should be freed after serving nearly nine years of a nine-to-33-year sentence for 12 convictions, including kidnapping and armed robbery, stemming from a 2007 sting operation in which he tried to recover sports memorabilia from two collectors.
photo courtesy Jason Bean/The Reno Gazette-Journal via AP