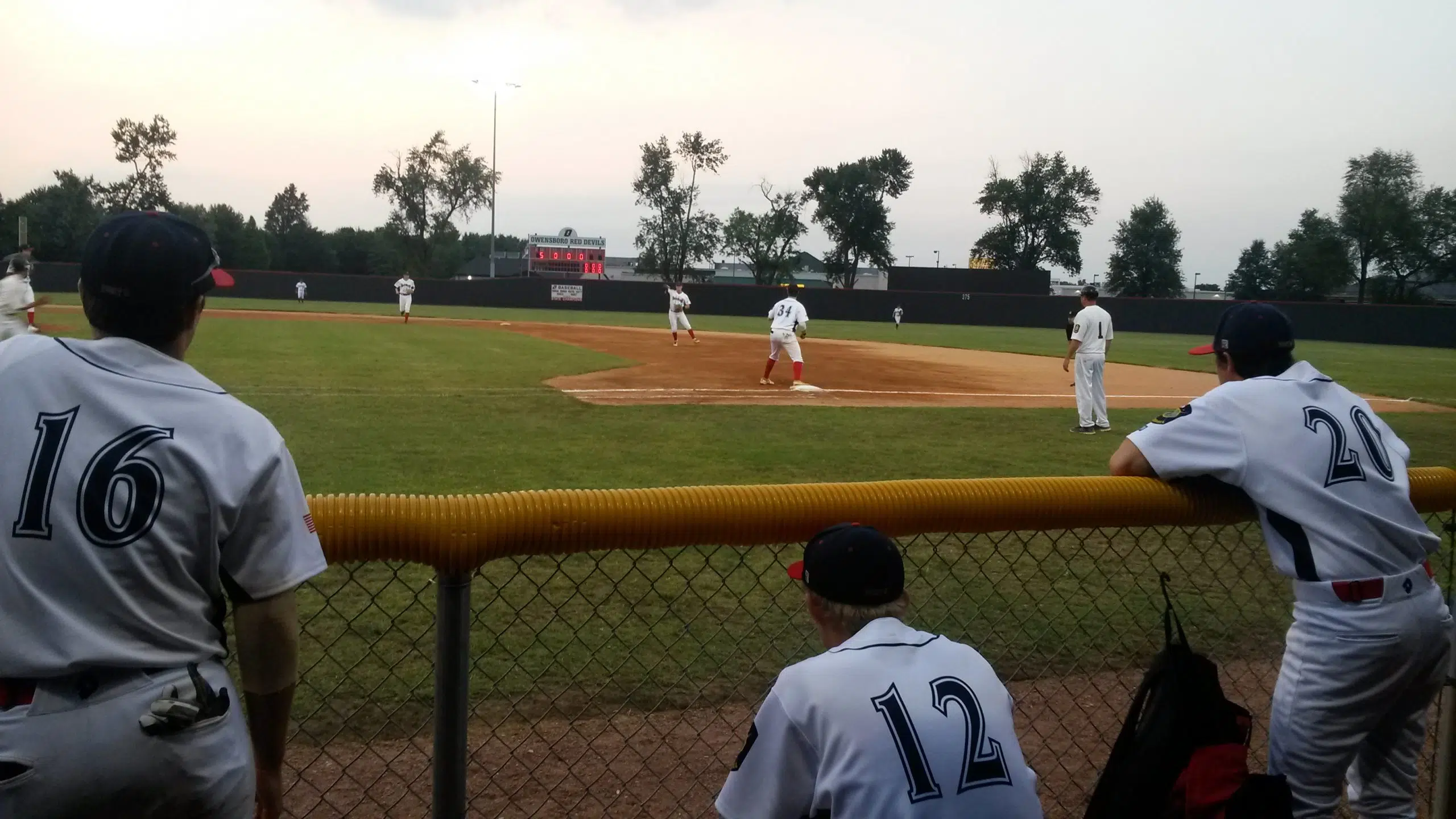 American Legion Post 9 Bombers downed Lyon Cty 11-1 in a 1st round match up of the American Legion State Tournament at Jack C Fisher Park.
Blaine Gillim takes the win on the mound only giving up 2 hit's and 1 earned run.
Zach Gledhill led the Bombers driving in 3 runs going 2 for 5.
Tanner Singleton and Jacob White drove in 2 a piece as well. White also took one deep during the contest.
The American Legion State Trny continues tomorrow starting with a noon contest and runs through Friday.
Owensboro Post 9 is back in action Thursday July 27th at 12pm.