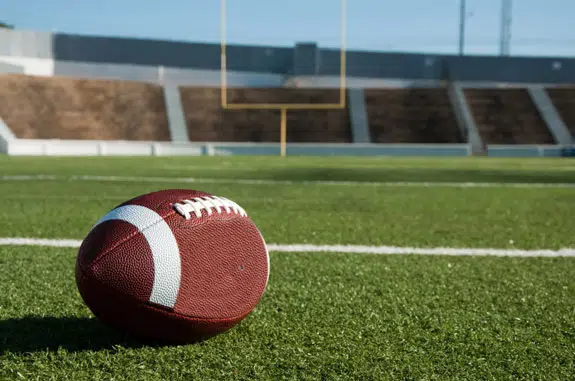 Kelsey Hargis Public Relations Assistant of Independence Bank announced this afternoon that….
"The Independence Bank Border Bowl is back!"
Local Owensboro high schools will take to the gridiron against Evansville high schools on August 25th and 26th with this years Border Bowl being the first time Apollo, DCHS, OHS, OCHS, Central, Mater Dei, Memorial, and Reitz have met in the Independence Bank Border Bowl since 2010.
There will be a press conference on Tuesday, August 1st at 1:00 p.m. at Independence Bank located on 2425 Frederica Street in Owensboro to give all of the details. All of the school athletic directors will be in attendance to answer questions.
Follow 1027 The Game on Facebook as well as tuning into LIVE @ 5 every day from 5-5:30 for ongoing updates and details!