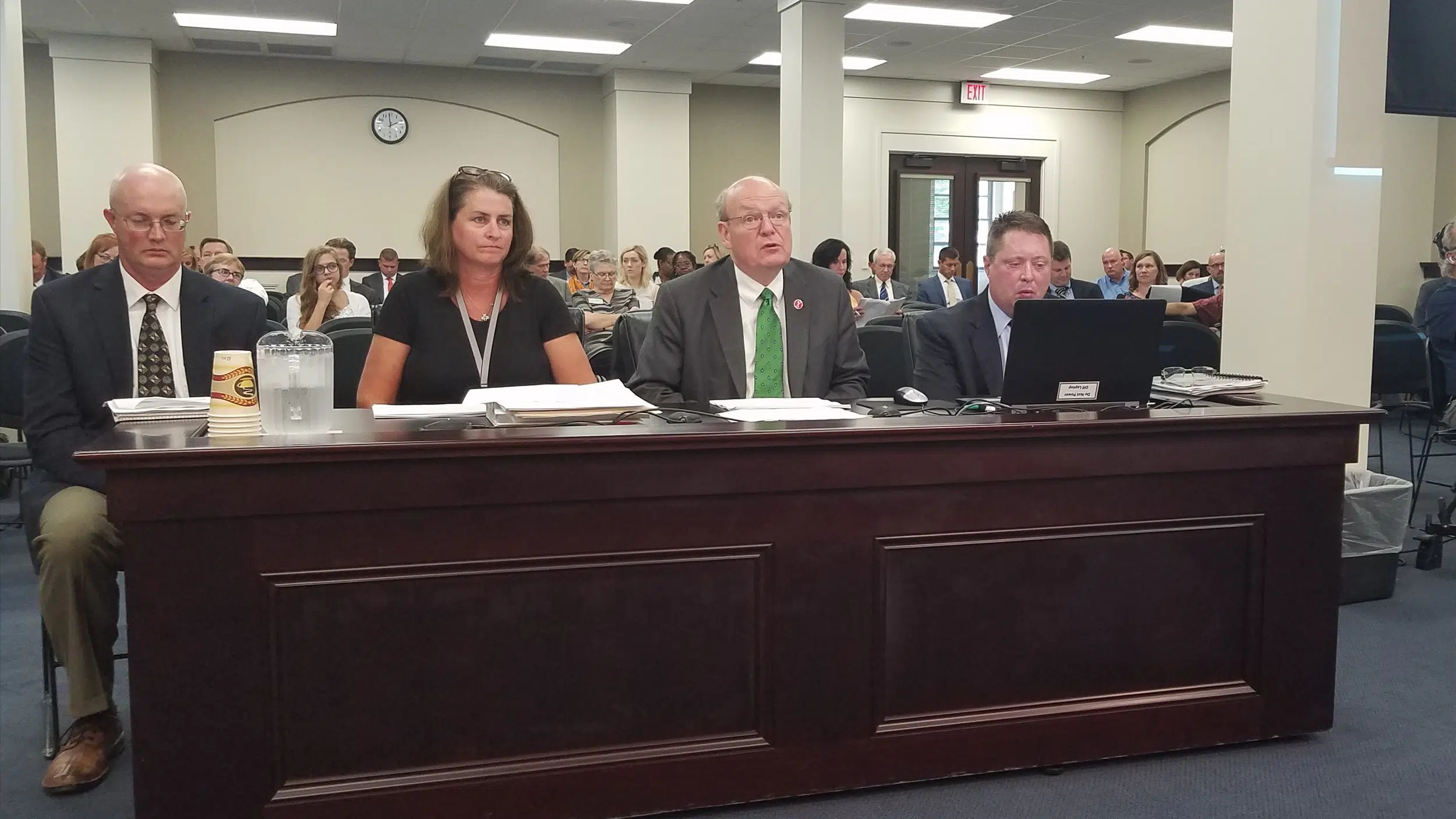 FRANKFORT, Ky. (KT) – State budget officials painted a bleak outlook for Kentucky's financial situation for the fiscal year that began this month.
In other words, be prepared to tighten belts.
Two weeks ago, because of a $152 million shortfall, Gov. Matt Bevin implemented a 1 percent spending cut across most state agencies and renegotiated contracts with managed care organizations to fill the budget hole without dipping into the State's Budget Reserve Trust Fund, the so-called "Rainy Day Fund.
It also underscored the critical need for fixing the state's broken pension systems and modernizing the state's tax code, Bevin said.
Greg Harkenrider, the deputy executive director of the Governor's Office of Economic Analysis, told the Joint Committee on Appropriations and Revenue that the second half of the fiscal year is "where we're going to have to make our hay as there will be opportunities for growth."
The Consensus Forecasting Group predicted receipts this new fiscal year would grow 2.4 percent over 2017 and the state budget was based on that. However, with the shortfall, it will be tougher to reach, said State Budget Director John Chilton.
"In order to reach the dollar amount they estimated, there needs to be 3.8 percent growth this entire year. That's a high hurdle to get over," Chilton said.
State pensions and Medicaid are taking an increasing share of General Fund spending, making up a combined 19 percent in FY 2008 but rising to nearly 30 percent in FY 2017 with forecasts expecting it to reach 31 percent this year, Chilton said.
He said the public pensions remain severely underfunded, which is why the governor plans to call a special session of the General Assembly later this year.
"It's $35 billion underfunded, based on assumptions made at the end of the 2016 fiscal year. Using very conservative assumptions, the underfunding might be as large as $82 billion," Chilton said.
Rep. Jim Wayne, D-Louisville, called the outlook ugly.
"We're really on a road you might say we're sharing with Detroit and Puerto Rico.  That's something all of us legislators need to really understand," he said. "This is a major fiscal crisis that we are facing in this Commonwealth.  We need to work in collaboration with our governor."
That could mean tax increases which are never popular positions for elected officials. But Wayne said something must be done immediately.
"And if that means putting my re-election on the table so I can save this Commonwealth, I'm going to do that, because that's more important," he said.  "The good of our people is more important than any seat I might occupy in the House or Senate."
Bevin has not announced when he will call the special session to address public pension and tax reform.