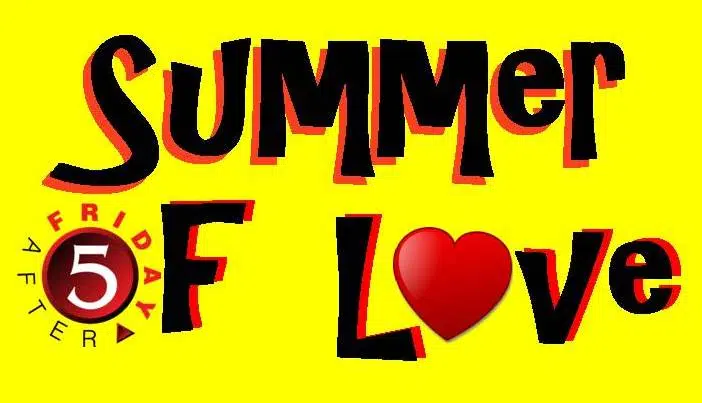 The award-winning "Summer of Love" festival continues with a great line-up during their fun-filled free Friday. This week's sponsor is Bud Light.
6:30-10:00 pm:  Andy Brasher Band (Pop Rock/Country)
Jagoe Homes patio stage on the BB&T Plaza at the RiverPark Center
7:00-10:00 pm: Tommy and Cathy Mullins (acoustic)
Atmos Energy Courtyard at RiverPark Center
7:00-9:00pm: Lightly Blended
Cromwell Overlook Stage at the Smothers Park Fountains
8:00-11:30 pm: Spiritual Rez (Dance Reggae)
Don Moore Stage on the Kentucky Legend Pier at the Owensboro Convention Center
It's "Harley Bike Night" as they invite all of the Harley owners to bring their bikes to our uptown downtown. For the kids they'll have live costume characters from "Star Wars" at the Kroger Street Fair courtesy of TD's Tuff Decisions Costumes.
Don't be late for our "toast to the sunset" at dusk! The US Bank Home Mortgage T-shirt cannon will be sending special T-Shirts into the crowd! 11 food trucks!
Class PreUnions: Owensboro Catholic High Classes of 1967, 1992 and 2007 and Apollo High Classes of 1997 and 2012.
Plus free petting zoo and popcorn for the kids and the FA5 Free Foto Booth for everyone!  Fun. Free. Friends. Friday After 5 is Where the Weekend Begins! www.FridayAfter5.com   More fun?  Go to: www.VisitOwensboro.com