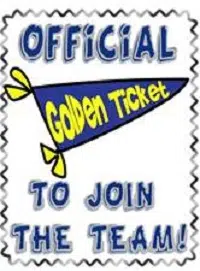 Whitesville Elementary School staff members will visit homes of every student at their school from 3:30 to 7:30 p.m. today and Tuesday (July 31, Aug. 1). The staff will split into two teams to cover the school zone, which includes areas in the Whitesville, Knottsville and Philpot communities.
Teachers will distribute "Golden Tickets" to welcome kids back to school for the 2017-18 year, while also announcing their theme for the upcoming school year and to generate excitement about another year of learning. This year's theme is "One Team, One Goal, One Family." Tickets include the message: "Our pregame is perfected, and we're ready to go. The 2017-18 game will be an amazing show! Here's your ticket back to school so you can join our TEAM. The game clock is starting – let's work on your dream!"
In addition, each child will also receive a drawstring backpack imprinted with the school's "Whitesville Way" logo. The Whitesville Way incorporates family, leadership and excellence as essential elements of student success.