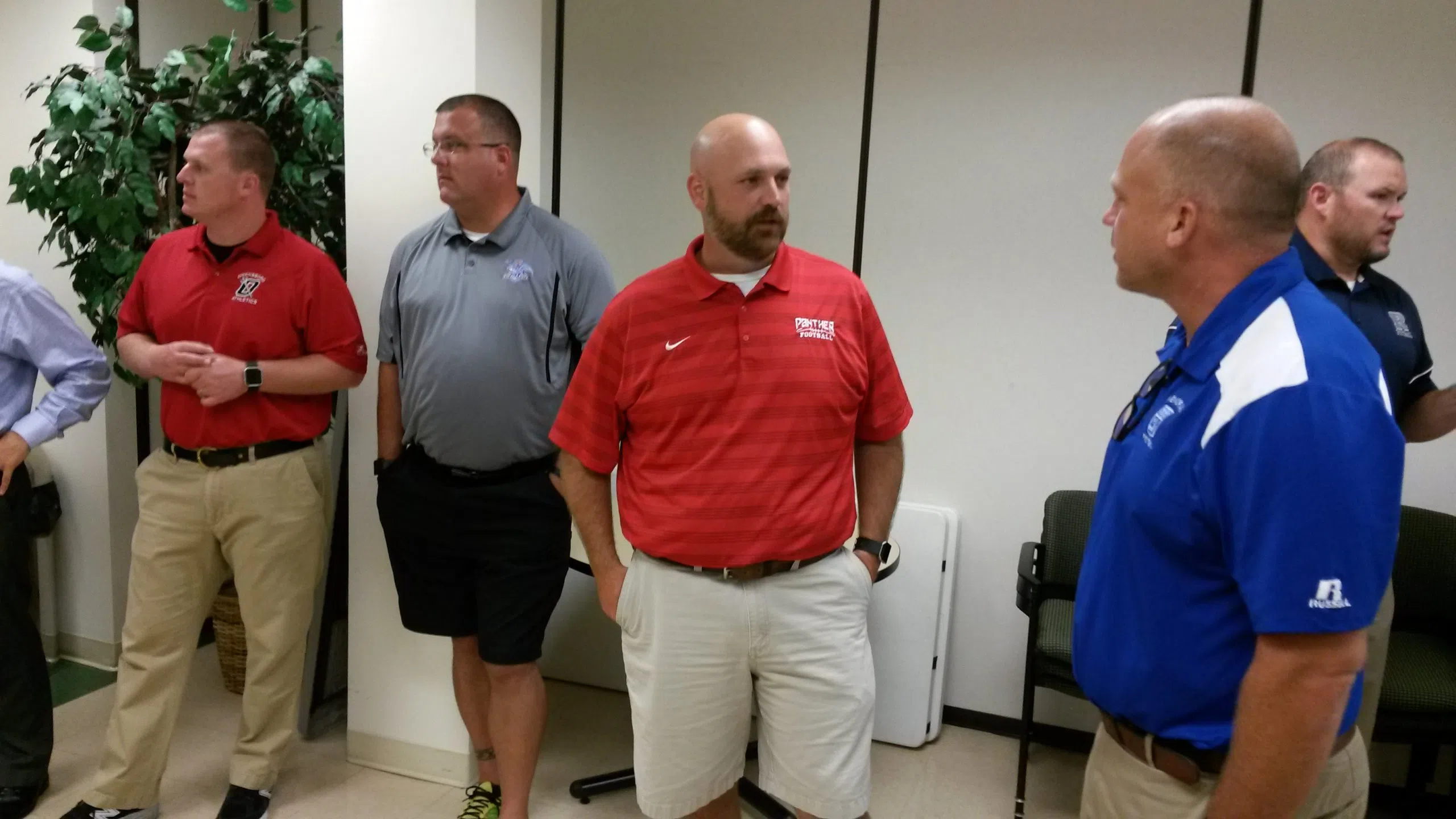 Today a press conference was held at Independence Bank on Frederica to make the official announcement that the Independence Bank Border Bowl is back and better than ever! Four HS Football teams from Owensboro & four from Evansville will face off Friday August 25th & Saturday August 26th.
It's been 7 years since Kentucky & Indiana took to the playing field to face one another and thanks to Independence Bank the Border Bowl is returning. The event will bring our community together in unimaginable ways as the competition between the 4 Owensboro & 4 Evansville schools will bring out the best in our sports crazy city not to mention allowing our community a chance to support our local schools and enjoy the best in hometown football.
The dates and match ups are as such:
Friday August 25th @ Steele Stadium
5:30 pm  Apollo vs. EVV Central
8 pm  OCHS vs. Reitz
Saturday August 26th @ Rash Stadium
4 pm  DCHS vs. Memorial
6:30 pm  OHS vs. Mater Dei
Remember to follow us daily on LIVE @ 5 as well as on our Facebook page 1027 The Game for all the upcoming updates with regards to the Independence Bank Border Bowl.
We at 1027 The Game — ESPN Owensboro want to give our thanks to Nick Oller, Lynnsie Fulkerson & Kelsey Hargis for their hospitality during today's press conference & we look forward to working with you leading up to and during the Border Bowl!