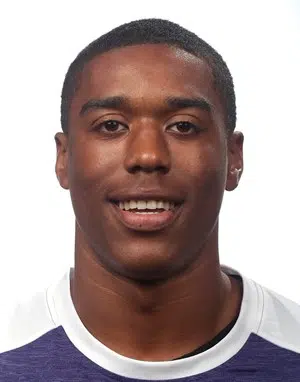 Kentucky Wesleyan Alum Keelan Cole has been making a name for himself at WR during NFL training camp for Jacksonville. Cole in one of several D2 players that have caught the eye of the NFL.
A former offensive weapon at Kentucky Wesleyan, Cole has lit up Jags camp with his ability for catching the deep ball and was unofficially named as the MVP of Friday practices last week by the Jags media.
At 6-1 and 194 pounds, Cole has shown his ability as an outside receiver with track-star agility to break away from defenders. Also a former baseball and basketball player, the KWC standout should at the very least be on his way to a practice squad spot if he continues to shine.
The Louisville, Kentucky native Cole was a four-year letter winner and two-year starter at defensive back, wide receiver and quarterback for Central High School who while during his time won back-to-back 3-A State Championship in 2009 and 2010 plus 2007.
Keelan's time at KWC was one non stop award after another and left the Panthers leading in several statistical categories. Named Associated Press Little College All-American third team also chosen first team All-American by Don Hansen's Football Gazette as well as being selected to Gazette's All-Super Region Four first team. Cole also received the WESPY's Athlete of the Year Award and was chosen KWC Player of the Year. Keelan's time at Wesleyan has him first in receiving yards with 1,345. He caught 73 passes and is the leader in receiving touchdowns with 17 having averaged 18.4 yards per catch and also averaged 134.5 yards per game.