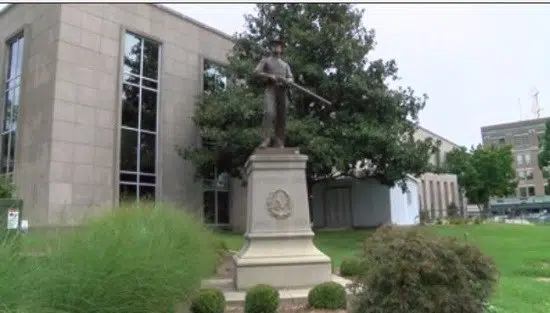 DAVIESS CO., KY (WFIE) –The violence in Charlotesville is reigniting the debate across the country over Confederate era monuments.
Most counties in the Tri-State have at least one type of monument.
Daviess County Judge-Executive Al Mattingly tells us that it really hasn't been an issue in this community. Mattingly says there was one inquiry back in 2012 after a newspaper article brought attention to the statue.
He says one national group showed up, but the issue fizzled out.
This statue has been on the Daviess County Courthouse lawn for over a century. Mattingly tells us when it was installed, the Grand Army of the Republic was offered a chance to sponsor a memorial like this for Union soldiers. He says they declined at the time. Mattingly says this Confederate statue serves as a historic reminder.
"You know, too many people try to rewrite history to begin with, and I think you go a bridge too far when you do that," explained Mattingly. "As I said before, I think when you start to deny what happened in the past then you're doomed, you're doomed to relive that past. And there's some of the past that I don't want to relive."
Mattingly tells us that the county has no intention to remove the statue at this time. He says anyone who is concerned can call him or the fiscal court.