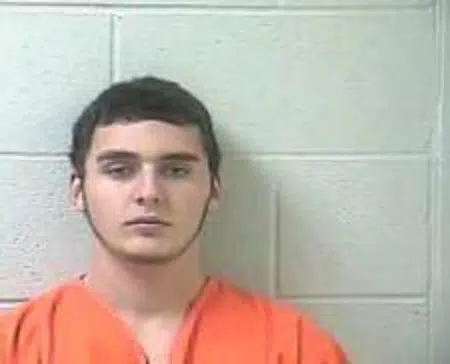 OWENSBORO, KY (WFIE) –On the run for more than a day now. Kentucky State Police say 18-year-old Kaleb Anderson, from Owensboro, ran away yesterday from the Daviess County Detention Center.
Troopers say he was spotted by Sheriff's deputies in a field miles away from the jail, but he took off running again and hasn't been seen since.
Jailers realized Anderson was missing around 5 o'clock Monday. The search has been on since.
A Detention Center Captain tells 14 News Anderson was in a secured area outside the jail, but he jumped the border fence. Officials didn't realize he was gone until he wasn't in line to get scheduled medicine from the jail nurse.
Troopers say sheriff's deputies spotted Anderson in a corn field Monday night, but he took off running again. That was near Reed Road, approximately three miles from the jail.
Jailers believe Anderson may have connections to the area, and they're working long hours to get him back in custody.
"It's very tiring; we have an obligation to the community to keep them safe," Capt. Jack Jones said.
Anderson was in jail on burglary charges and housed in the 'community services' center on jail grounds. That is a section typically utilized by non-violent offenders.
"He doesn't show a history of violence, but at any point he could start being desperate and you never know what direction it may take," Capt. Jones added.
If you see Anderson, call state police.