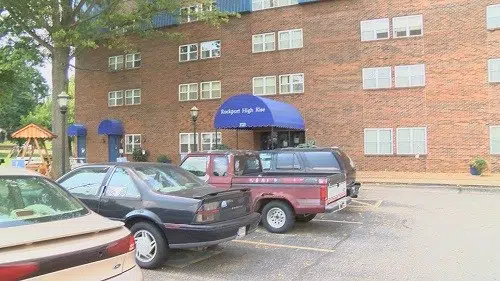 SPENCER CO., IN (WFIE) –Rockport Housing Authority officials are always looking at ways to keep people living in their establishments safe.
The agency was just awarded more than $223,000 from the Department of Housing and Urban Development for an Emergency Safety and Security grant.
"We are so excited to have gotten this grant to be able to do some of the things that we need to," Rockport Housing Authority Executive Director Helen Garrett said. "HUD has cut our funding quite a bit over the last yew years, so we are limited with the amount of work that we can accomplish."
The money will be used for things like replacing fences, adding security cameras and exterior lighting to most facilities.
"That is to be proactive, we want to make sure that our tenants are safe and secure where they are living at," Garrett said.
The city of Rockport currently has 141 apartments for those under HUD housing. Although the crime rate isn't high in Rockport, officials had to prove there was crime activity to apply for the grant.
"It means a lot to have a safe community we already have one, but to insure safety of the most vulnerable is great," Rockport Mayor Gay Ann Harney said.
Housing authority officials say they plan to spend every last penny of the grant money.