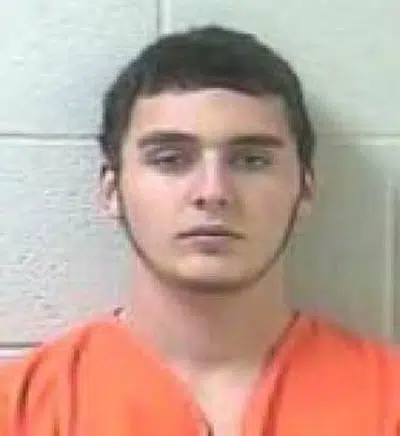 OWENSBORO, KY (WFIE) –Authorities have caught an escaped inmate in Owensboro.
Officials reported 18-year-old Kaleb Anderson missing from the Daviess County Detention Center just before 5 p.m. Monday. They say he was in a secure outdoor area and jumped a fence.
Officials didn't realize he was gone until he wasn't in line to get scheduled medicine from the jail nurse.
Troopers say Anderson was spotted by sheriff's deputies Monday night in a corn field a few miles away from the jail, near Reed Road, but he took off running again and was able to get away.
We're told a sanitation crew called 911 after they saw him Wednesday morning near 5th St. and Carter Road.
Authorities surrounded the area and a deputy tells us Anderson was quickly caught by a K-9 around noon. Anderson took off running through a bean field when he saw police in the area. A K-9 found him within minutes.
Anderson was taken back to the detention center. He will no longer be in the community services section of the jail.