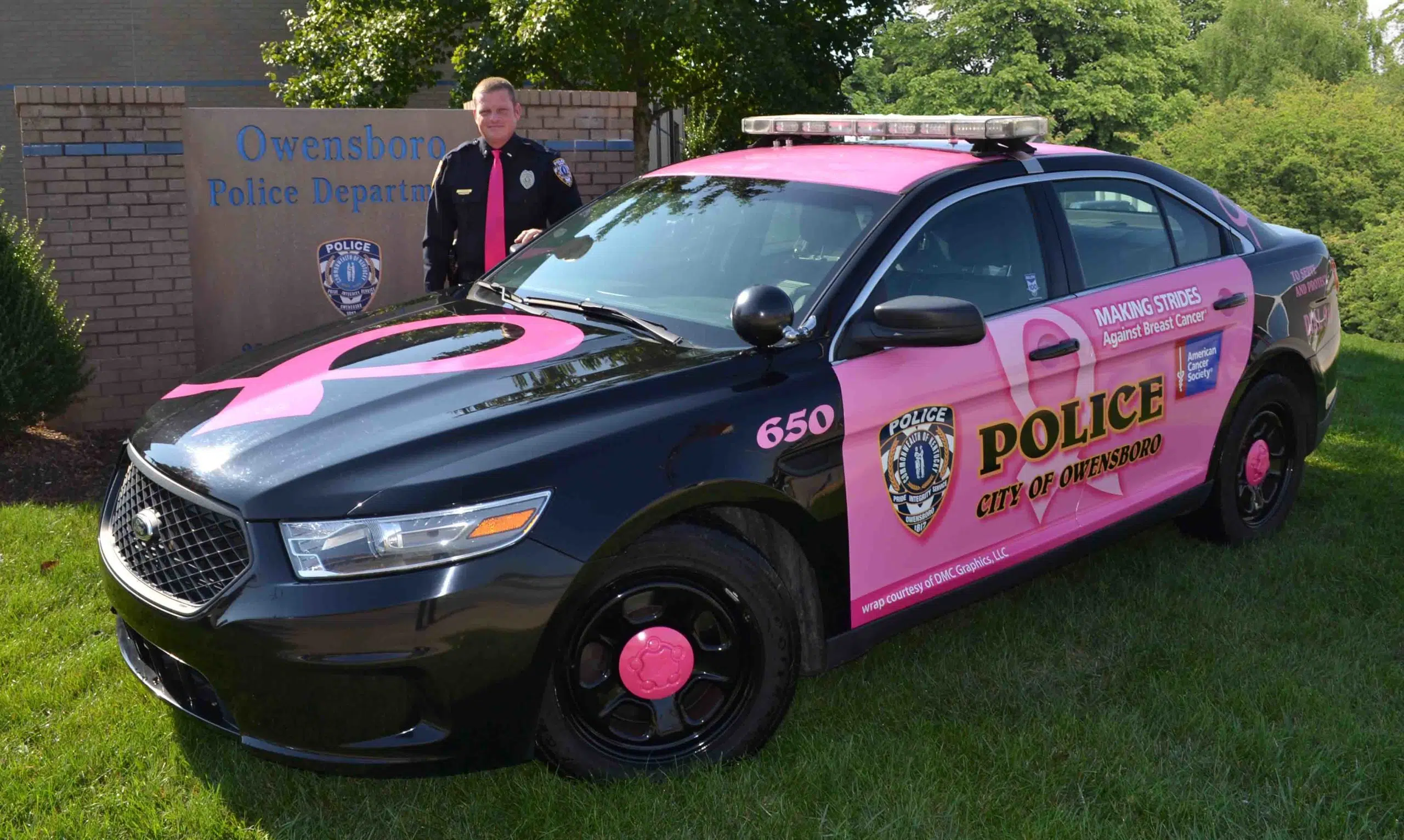 The Owensboro Police Department has joined with the American Cancer Society in their "Making Strides against Breast Cancer" campaign. Owensboro Police Department Lieutenant David Powell has volunteered to be a part of Owensboro's "Real Men Wear Pink" group of community members raising funds to support innovative research, along with education and prevention for this campaign.
As part of this campaign, DMC Graphics of Owensboro has donated a vehicle wrap for one of our cruisers. The cruiser will be unveiled during the Owensboro Air Show. It will also be used during various special events throughout the city during the coming months.
For more information, you may contact Lt. Powell at powelldm@owensboro.org or call 270-687-8878.