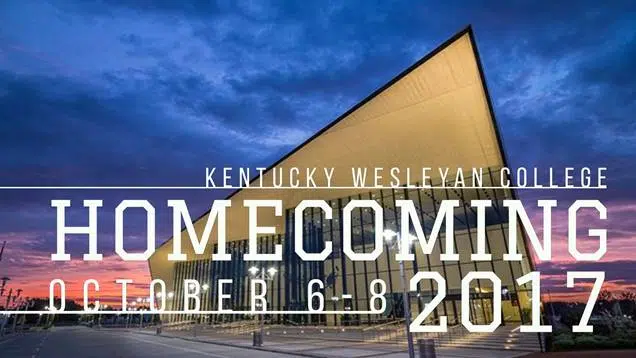 The Kentucky Wesleyan College Department of Athletics is pleased to induct its Athletic Hall of Fame Class of 2017 during Homecoming Weekend. 

The Induction ceremony, presented by Kentucky Legend
TM
, will take place at 6 pm CT on Friday, October 6th at the Owensboro Convention Center along the riverfront in downtown Owensboro.
Limited seats are available!  To register for the event, please click
here
, or contact
Jenifer Heady
by phone at (270) 852-3330 or by e-mail at
jheady@kwc.edu
.
The Athletic Hall of Fame Class of 2017
John Hill (Class of 1986) – baseball and football
Denny Potts (1983-95) – baseball Head Coach
Willis Cheaney (Class of 1995) – men's basketball
Jenny Boyd Knepp (Class of 1995) – women's basketball and volleyball
Angie Johnson White (Class of 1999) – women's basketball
Troy Crissman (Class of 1994) – football
Pat Conway (Class of 1983) – men's golf
Kelly Frank (Class of 1996) – softball
Barbara Johnson (1979-1983) – women's tennis Head Coach
Doug Kingsley (Class of 1961) – Athletics staff