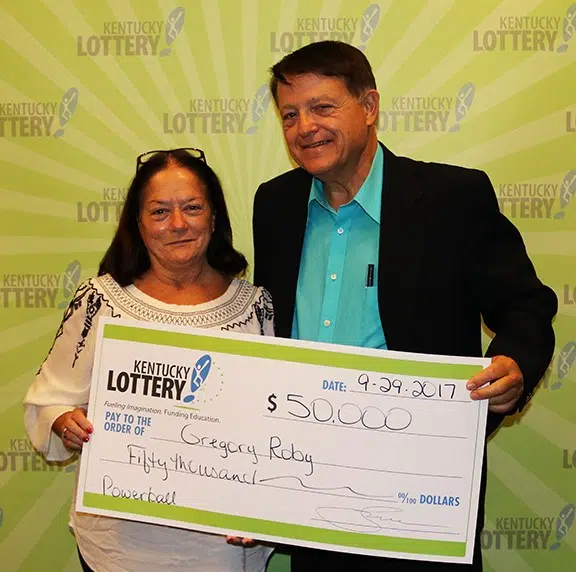 The winners of a $50,000 Powerball prize in Owensboro have come forward.
Lottery officials say Greg Roby and his fiance Shannon DeHart arrived at Kentucky Lottery headquarters in Louisville Friday to claim their winnings.
The Owensboro couple heard about the prize on the news at dinner time Thursday.
Roby went to the selling retailer, Franey's, to check his ticket on the self-ticket checker and discovered he had the winning ticket!
He called DeHart to tell her but she wasn't sure she believed him.  "I told him to get home!" said DeHart.
The couple plans to pay bills and buy a car.
Copyright 2017 WFIE. All rights reserved.