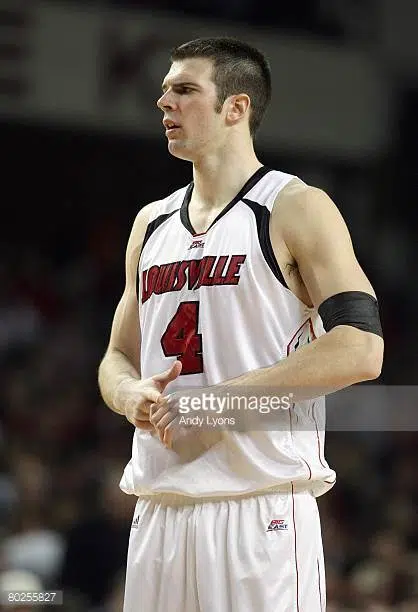 Rick Pitino's assistant coach David Padgett has been named the acting head coach of the Louisville Cardinals, the university announced Friday.
Padgett takes over for Rick Pitino, who was placed on unpaid administrative leave after being linked to a federal corruption investigation.
Padgett finished his playing career under Pitino and the Cardinals after starting out at Kansas. He sat out Louisville's first Final Four run under Pitino in 2005 and its first appearance in the national semifinals since the 1986 national title run due to NCAA rules for transfers. He averaged 11.2 points, 4.8 rebounds and 1.1 blocks per game during his senior season in 2007-08.
After a brief stretch in the pros overseas and a stint as an assistant at IUPUI, he returned to Louisville in 2014 as the director of basketball operations.
Louisville players wanted Padgett to take on the acting head coach role. A source close to the program said the team met Wednesday after a conditioning workout and agreed to back Padgett as a possible replacement for Pitino.