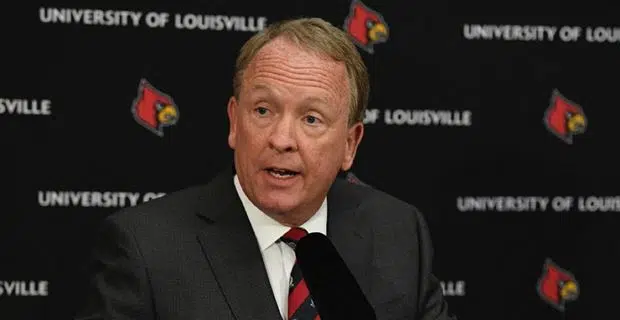 U of L will announce their choice of interim AD for suspended athletic director Tom Jurich.
Vince Tyra is expected to be announced this afternoon as the school's interim AD. Tyra, a former UK Baseball player, part-owner of the local professional soccer team, Louisville City FC and is the son of a Cardinals basketball legend, Charlie Tyra, the University of Louisville men's basketball team's first All-American and the school's all-time leading rebounder. His No. 8 is one of four retired by the school. Charlie died in 2006 at age 71, two years after he was diagnosed with congestive heart failure.
Sources say UL interim President Greg Postel is planning to make the announcement at a press conference this afternoon.
Tyra's immediate focus will be helping interim basketball coach David Padgett set his staff and with deciding the future employment status of assistant coaches Jordan Fair and Kenny Johnson.
Tyra, 51, is a member of the University of Louisville Foundation's board and the operating partner of Southfield Capital, a Connecticut-based private equity firm, according to his bio.
The appointment comes less than one week after Jurich was placed on paid administrative leave following FBI allegations that at least four NCAA assistant basketball coaches from across the country and an Adidas executive conspired to funnel money to top recruits.
The university's board of trustees will decide whether to retain Jurich, who has been the athletic director for about two decades.