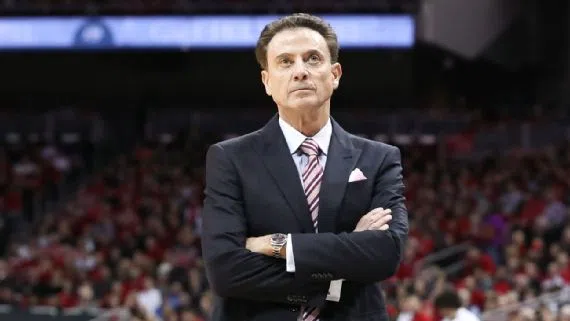 UL basketball coach Rick Pitino received almost all of the cash that Louisville received from Adidas in the school's expiring deal with the shoe company though an Adidas spokesperson said all the money in the new deal recently signed is earmarked to the school.
The Louisville Courier-Journal reported on Thursday that Pitino received 98 percent of the cash Louisville was set to receive, roughly $1.5 million a year for five years.
Adidas spokesperson Katja Schreiber told ESPN that the new arrangement with the school set for a 10-year $160 million deal that Louisville and the shoe and apparel company announced in late August has been restructured.
Schreiber said that in a normal college deal, Adidas agrees to provide cash and an allotted free-product budget and allows the universities to delegate how they want the cash shared. But in the case of the new deal, Schreiber said all the cash will be earmarked to the school.
Although Schreiber said that was the plan all along, she said she couldn't get into more specifics.
Such contracts with schools and coaches vary, with some shoe and apparel compensation included in a coach's contract, while others keep a personal services contract with the coach that is separate.
The $160 million Adidas deal with Louisville is the sixth-largest shoe and apparel deal in terms of total money in college sports.