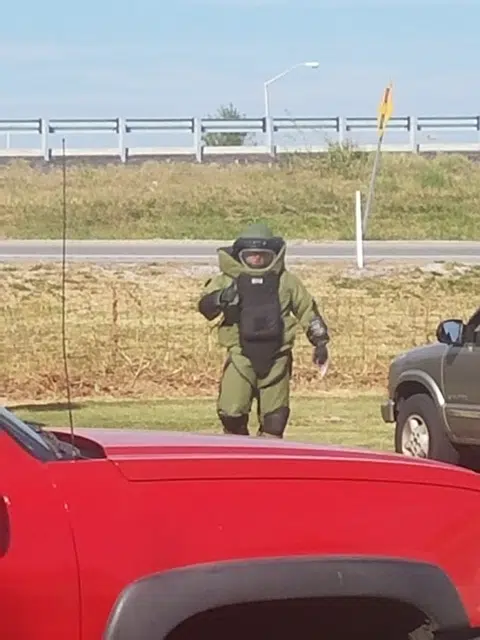 On Friday, October 6, 2017 at approximately 1:25 p.m. the Owensboro Police Department responded to the Super 8 Motel, located at 1027 Goetz Drive in reference to a suspicious item located in an unoccupied room by an employee.
When officers arrived on scene it was determined that the item had the potential to pose a hazard. The immediate area surrounding the room was evacuated.
At approximately 4:00 p.m. the Hazardous Devices Unit successfully moved the item to an outside area. The off ramp of the bypass for eastbound traffic exiting to Frederica Street was blocked by OPD due to its close proximity to the staging
area being used to place the item. The item was then rendered safe by the use of a disruption device.
This case remains under investigation.