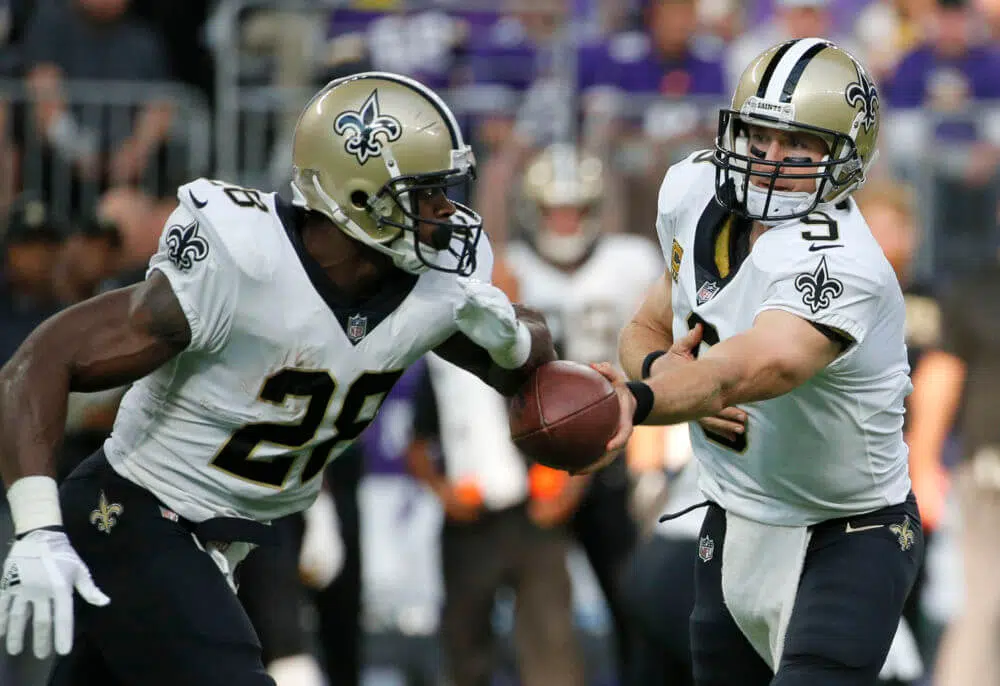 His time in the "Big Easy" was brief as Arizona traded a conditional pick to the new Orleans Saints for running back Adrian Peterson.
Peterson, 32, had 27 carries for 81 yards — an average of 3.0 yards per carry — in four games in his first season with the Saints this year. His long was 11 yards. Peterson's addition comes 10 years after the Cardinals passed over him in the 2007 draft. Arizona selected tackle Levi Brown with the fifth pick in 2007. The Vikings drafted Peterson at No. 7.
Peterson had been vastly overshadowed by other Saints running backs Mark Ingram and Alvin Kamara in New Orleans. Kamara and Ingram have combined for 131 scrimmage yards per game this season. Peterson's 3.0 yards per rush are still better, however, than either of the Cardinals players with the most carries this season.
Peterson needs 485 more yards rushing this season to become 10th all time in rushing. He hasn't scored a touchdown this season, but if he scores three, he will become the ninth player to reach 100 rushing touchdowns.
Peterson agreed to a two-year, incentive laden deal with the Saints about a week before the draft, which included only $3.5 million guaranteed. But Saints coach Sean Payton hinted recently that the team might not have felt the same need to sign Peterson if they knew they would land Kamara in the draft.
Peterson admitted last week that he was frustrated with his ever-shrinking role in New Orleans because of "the type of player that I am, knowing I have so much left in the tank."
But he also continued to insist that there was no animosity between him and Payton — and that the infamous sideline glare that was captured on video on the sideline in Week 1 was overblown and not what it looked like.
Peterson said after that Week 1 game that he knew what he signed up for in New Orleans — joining a timeshare in a crowded backfield for a pass-first team. "I didn't sign up for nine snaps, though," Peterson said at the time.
Peterson was hoping that he would be able to take advantage of fewer eight- and nine-man fronts in New Orleans and expand his versatility as a pass catcher. But that role never materialized. Peterson ranks 16th in NFL history with 11,828 rushing yards — less than 500 yards behind Jim Brown for 10th place.