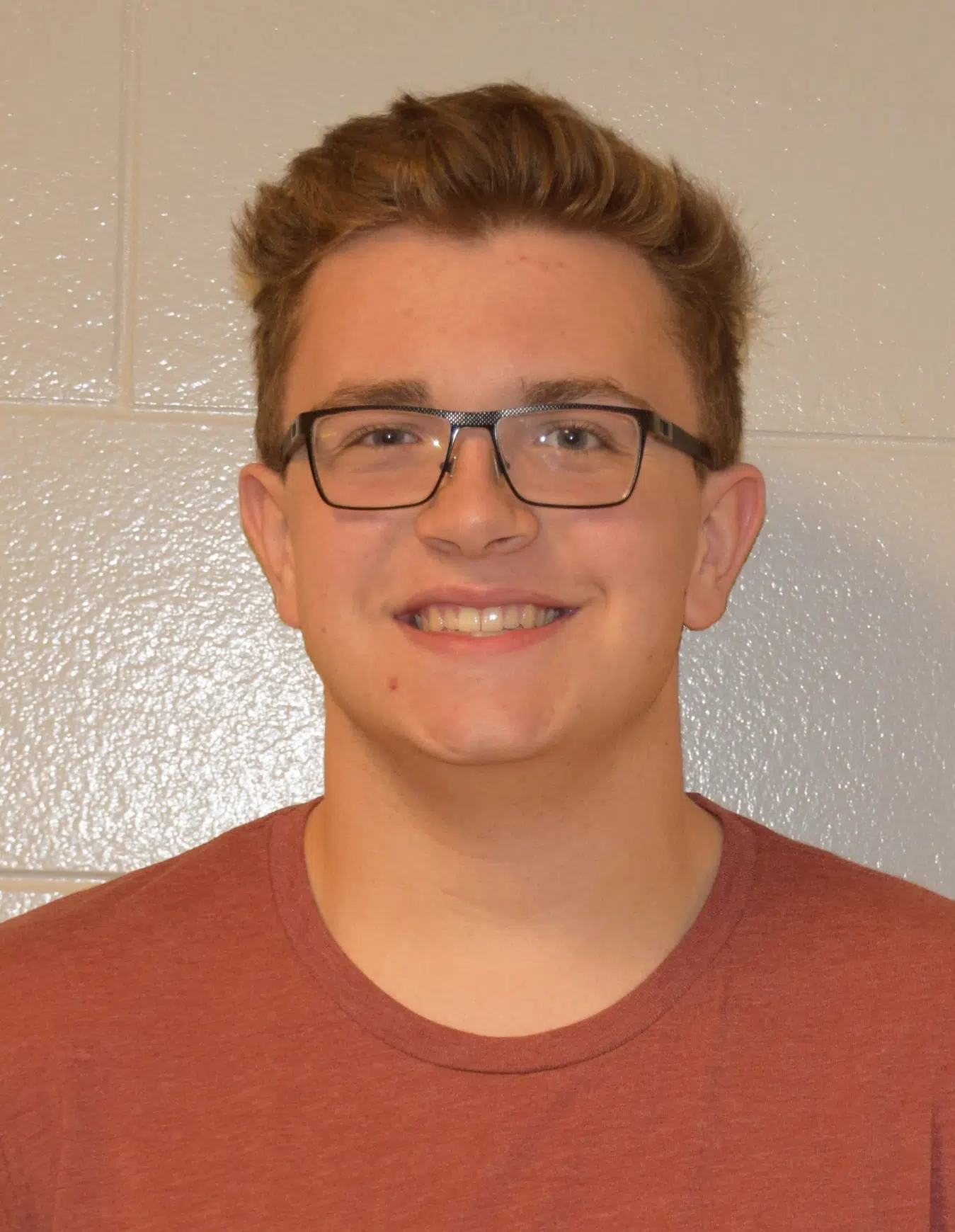 Eli Cooper, a senior at Daviess County High School, is serving as a member of the Kentucky Commissioner of Education's Student Council. Cooper and other students from across the Commonwealth are meeting today (Oct. 26) with Commissioner Stephen Pruitt, providing important insights from the student perspective on a variety of topics relevant to education.
In welcoming the 2017-18 council members, Pruitt said, "We look forward to your group discussion as the Kentucky Department of Education seeks refreshing ideas and thoughtful insight into how we can further improve our schools and student achievement."
Eli Cooper
Commissioner's Student Council
 1) How were you selected to participate as a member of this council?
Last year as a junior, I applied with the Commissioner of Education to become a member of the student council. I detailed why I wanted to be a part of the council, why I wanted to make a difference in education, and how I thought I could become a better leader through the council.  I was selected as one of the two representatives from our region of Kentucky to serve on the council.
2) Why do you believe it is important for student voices to be heard on this council? Specifically, why do you believe there is value in a voice from the Daviess County area to be part of these conversations?
I think that Daviess County Public Schools is a very unique school district in the state of Kentucky so having a representative from it on the council is very important. We are unique because we are one of the largest school districts in the state of Kentucky, but we are not in a huge metro area like Lexington or Louisville. Our District's size and location gives me a different outlook on education as many students on the council are coming from very small schools in rural areas or very large school in the metro areas. I am coming from a District that has characteristics of both type of school districts, along with the accompanying opportunities and problems.
Having been a student in the Daviess County Public Schools for my entire academic career, I believe I can draw from the examples of wonderful teachers, staff, programs, and classes to offer ideas and suggestions on how to improve education, student achievement, and student involvement in the state. Additionally, I hope to offer honest feedback to the Commissioner and his staff on current issues affecting public school students.  Educational programing and decisions are made for the benefit of the students.  Accordingly, student input is necessary in accessing our state's goals, programs, and results.
3) What are your goals as a contributing member of the Commissioner's Student Council?
One of the issues I feel strongly about is the increase in depression, anxiety, and stress that many high school students experience. Many students who suffer from these conditions go untreated because they do not have access to a psychologist or other mental health professional. Hopefully, I can advocate for these students.
In addition, last year a big issue was the subject of teacher accountability.  The Commissioner and his staff asked us how the current system was working and informed us of their ideas for updating it and making changes. We gave our feedback and came up with more ideas on what to change and how to implement it.
4) How does your participation benefit the development of education policy at the state level?
My participation allows for student input into the implementation of education policy passed by the legislature throughout the legislative session. For instance, bills such as Senate Bill One (teacher accountability) and Senate Bill 159 (civics testing) are the law of the state, but the Kentucky Department of Education still is permitted to take liberties in their implementation of this legislature.  The Student Council offers input regarding implementation of these bills.
5)      How does your participation benefit YOU?
Participation on the Commissioner's Student Advisory Council is a chance to learn by serving others.  Interacting with other Kentucky high school students will broaden my perspective and expose me to diverse opinions about important issues facing students today.
6)  What are your college/career goals?
I am currently visiting colleges and universities.  I would like to pursue a degree combining my interest in the medical sciences, public health, and government.
7)  – Please provide a summary of other honors/awards you have received while attending DCHS and list clubs/organizations in which you are involved, including offices held.
Honors/Awards
·         National Merit Semifinalist
·         Secretary General, Kentucky United Nations Assembly: elected by peers to plan and preside over KUNA
·         Kentucky Governor's Scholars Program: five-week residential program for outstanding high school Juniors
·         Member of the 2016 Quick Recall Varsity Academic Team National Champion; Member of the 2015 Quick Recall JV National Champion
·         KHSSL Speech and Debate State Finalist in Congress Debate 2017
·         2016 Quick Recall Varsity Kentucky Governor's Cup State Champions
·         Advanced Placement Scholar with Distinction: scored 3 or higher on five or more AP exams
·         National Honors Society
·         National Spanish Honors Society
·         Kentucky High School Athletic Association Academic All-State, First Team
Clubs/Organizations
·         Academic Team (9,10,11,12) — Quick Recall Team – Captain (12), JV Captain (9,10)
·         DCHS Y-Club- Co-President (12), Treasurer (11)
·         DCHS Student Council- Vice President (12), Treasurer (11), Reporter (10)
·         DCHS Beta Club- President (12), Treasurer (11),
·         DCHS Key Club – Treasurer (11)
·         Voting Member of the KYYMCA Board of Directors (11,12)
·         Kentucky Youth Assembly, Kentucky United Nations Assembly (10,11,12)
·         Y-Corps: Service to the Commonwealth (10) and North (11)
·         Raised over $1,250 toward YMCA scholarships, volunteered 50 hours locally, and participated in two 7- to 10-day service trips around state and nation.
·         Speech and Debate (11,12)
·         Freshman Ambassador (11,12)
·         DCHS Varsity Swim Team for 6 years.
·         Member of the Owensboro Marlins USA Swim Team (10th year)
·         Inspire-KY, voter registration