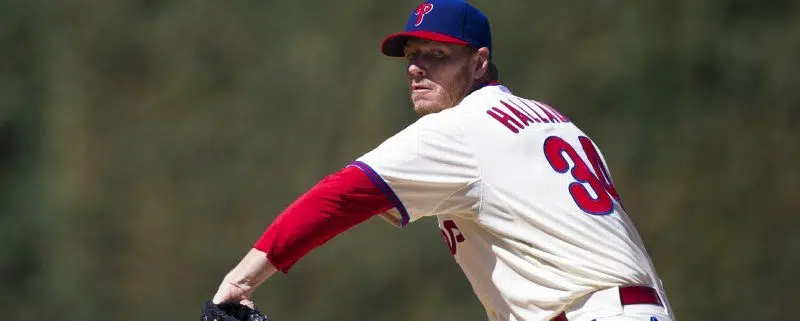 Roy Halladay, a two-time Cy Young Award-winning pitcher who retired from baseball almost four years ago, has died in a plane crash in the Gulf of Mexico off the coast of Florida. He was 40 years old.
Pasco County Sheriff Chris Nocco said during a news conference that Halladay's Icon A5, a small single-engine aircraft, went down about noon Tuesday near Holiday, Florida.
The sheriff's office marine unit responded to the downed plane and found Halladay's body. No survivors were found. They said they couldn't confirm whether there were additional passengers on the plane or say where it was headed.
Halladay received his pilot's license several years ago and tweeted photos last month of himself standing next to a new Icon A5 as part of the plane's marketing campaign.
Halladay was an eight-time All-Star and went 203-105 with a 3.38 ERA in his 16-year career with the Blue Jays and Phillies. Halladay threw a perfect game with the Phillies during the 2010 season and a no-hitter that postseason.
Halladay signed a one-day contract with Toronto in December 2013 so he could retire as a member of the Blue Jays, the team with which he spent the first 12 years of his career.
"The Toronto Blue Jays organization is overcome by grief with the tragic loss of one of the franchise's greatest and most respected players, but even better human being," the team said in a statement. "It is impossible to express what he has meant to this franchise, the city and its fans. Our thoughts and prayers are with his family and friends."
There have been other baseball players to die in plane crashes including Pirates star Roberto Clemente during a relief mission traveling from Puerto Rico to Nicaragua to provide aide to earthquake victims on New Year's Eve in 1972, Yankees catcher Thurman Munson piloting his own plane near his home in Canton, Ohio, in 1979 and Yankees pitcher Cory Lidle piloting his own plane in New York City in 2006.