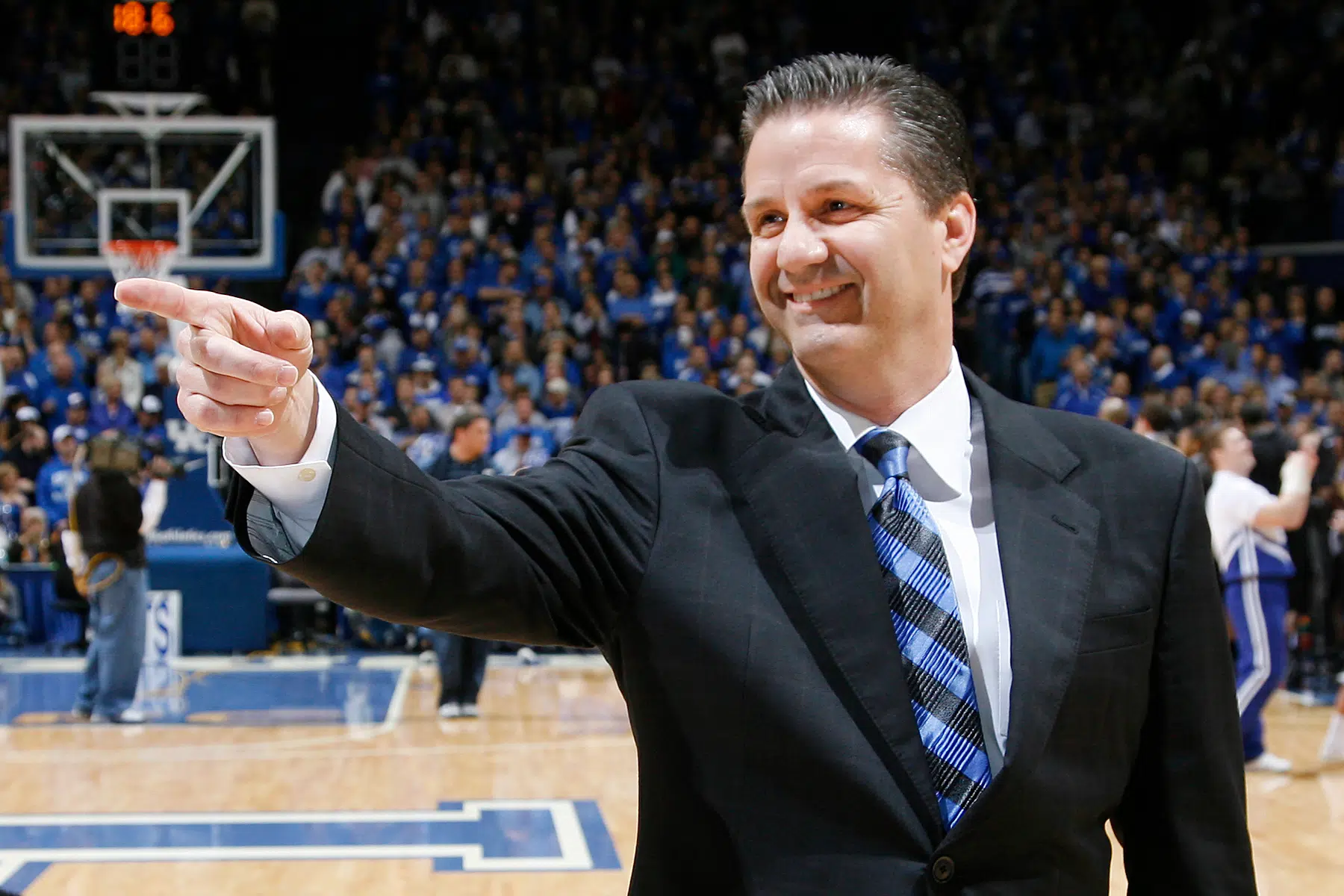 Kentucky exits the early signing period with three new Wildcats for next season, and John Calipari commented on his trio of 2018 commitments for the first time Thursday.
UK signed five-star point guard Immanuel Quickley, four-star shooting guard Tyler Herro and five-star wing Keldon Johnson in the fall period, which ended Wednesday, and that three-player group goes into the winter as the No. 3-ranked class nationally behind only Kansas & Duke.
Calipari coached Quickley — a 6-foot-3 point guard from Maryland — over the summer with the USA Basketball U19 team. Quickley, the No. 8 overall player in the 247Sports composite rankings was UK's 1st commitment for 2018.
Herro — a 6-5 shooting guard from Milwaukee — was committed to home-state Wisconsin for more than a year before backing off of that pledge last month. UK immediately emerged as a favorite and Herro made his commitment official on Tuesday.
A 39-percent three-point shooter as a high school junior last season, Herro is the No. 36 overall player in the 247Sports composite rankings.
Johnson — a 6-6 wing at Oak Hill Academy (Va.) — has been on UK's short list more than a year, and he finally received an offer from the Cats this fall.
He averaged 20.7 points, 8.5 rebounds and 3.1 assists per game on the Nike circuit over the summer and Johnson announced his commitment to the Cats during the first weekend of the early signing period.
Johnson is the No. 14 overall player in the 247Sports composite rankings.
5-star forward Zion Williamson and 5-star center Moses Brown will be the Cats' two primary recruiting targets going into the winter.
Williamson — a 6-6 prospect from Spartanburg, S.C. — is the No. 2 overall player in the 247Sports composite rankings. UK has long been mentioned as his possible favorite in his recruitmen although Clemson has also been in play being his stepfather's alma mater.
Brown — a 7-1 prospect from Bronx, N.Y. — received a surprise visit from Cal this month, and the coach wants him to take an official visit to UK. A scholarship offer from the Wildcats could come on that trip, and Maryland looks to be Kentucky's main competition if Calipari goes all in on Brown's recruitment.
The regular signing period begins April 11, but players can commit to a school any time between now and then.