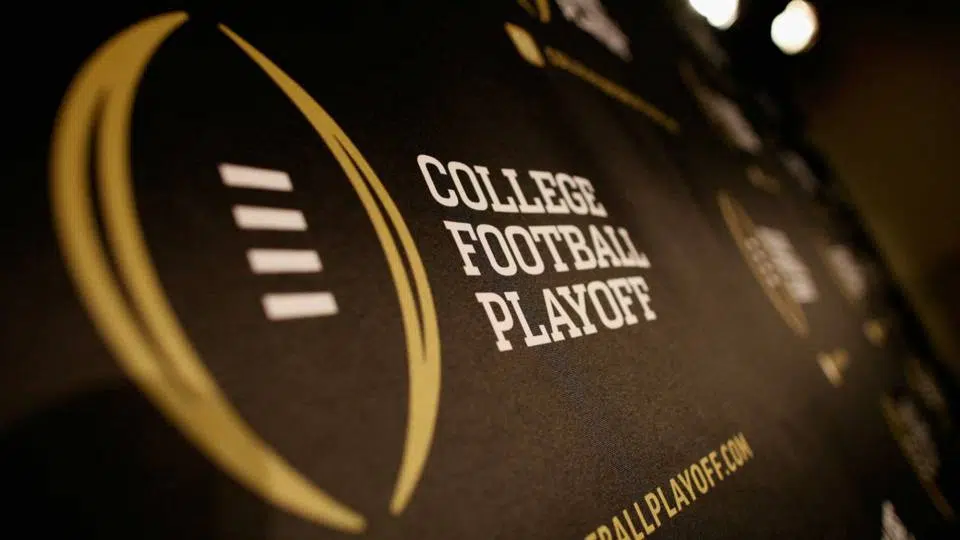 After a week in which most ranked teams took care of business, there was very little movement in this week's College Football Playoff rankings as the top four teams remained the same, though with a minor shuffle.
Miami moves up a spot to No. 2, trading places with Clemson in the process. Alabama remains No.1, while Oklahoma holds steady at No. 4.
The Hurricanes, owners of the nation's highest strength of schedule, moved up despite a close game against Virginia, while the Tigers crushed FCS foe Citadel.
Miami and Clemson will meet each other in the ACC championship game in two weeks, but first have matchups against Pittsburgh and South Carolina, respectively, this week. The Tigers may have a chance to gain their ranking back before the conference title tilt as their opponent this Saturday, the Gamecocks, is ranked No. 24 in this week's CFP.
After a 56-0 romp over Mercer this past Saturday, the Crimson Tide will have their hands full this week as they face rival Auburn in the Iron Bowl. The Tigers are ranked sixth in this week's CFP and have a chance to make a big move if they can knock off their in-state rivals.
Sitting at No. 5 is Wisconsin. The unbeaten Badgers face Minnesota this week and are earmarked for the Big Ten title game, but are also probably hoping for a stumble by one of the top four teams.
Former No. 1 Georgia continues to sit at No. 7, with its only realistic chance of getting back into the top four tied to a victory in the SEC championship game.
The next few teams behind the Bulldogs remain in the same spot as last week: Notre Dame (No. 8), Ohio State (No. 9), Penn State (No. 10), USC (No. 11) and TCU (No. 12).
At No. 13 is Washington State, which moved up a spot. The second-highest-ranked Pac-12 team faces in-state rival Washington (No. 17) for the Apple Cup on Saturday.
Mississippi State moved up two spots to No. 14 this week and is followed by UCF. At 10-0, the Knights remain the highest-ranked team among Group of 5 schools and are in line for a New Year's Day bowl berth.
UCF is followed by Michigan State at No. 16. The Spartans improved to 8-3 after winning Saturday with only 20 passing yards.
LSU checks in at No. 18 and is followed by Oklahoma State, the team that fell the most this week. Despite an impressive rally, the Cowboys lost to unranked Kansas State and dropped from No. 13 to No. 19.
Memphis, Stanford, Northwestern, Boise State, South Carolina and Virginia Tech round out this week's CFP top 25.