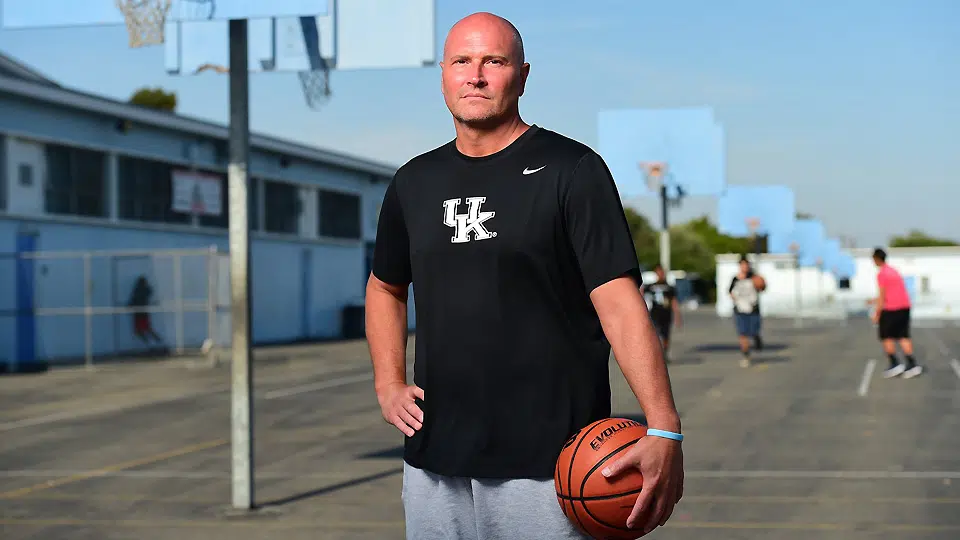 Former University of Kentucky basketball star Rex Chapman and actor Steve Zahn will play in a charity basketball game Sunday, Dec. 17, at Sayre School in downtown Lexington.
Chapman and Zahn are part of a squad comprised of Sayre School "friends and staff" that will play a team of Lexington-area media members. The game begins at 2 p.m. and is being played in support of Miracle on East Main, a charity started by Sayre graduate Bob Johnson which collects and distributes gifts to under-privileged children during the holiday season.
Entry to the game is $5 or a toy or book donation at the door.
Chapman, the 1986 Mr. Basketball winner out of Apollo who went on to star for UK and then for 12 seasons in the NBA, will play with his son, Zeke, who played at Ball State University and is on Goodman's staff. Zahn, who most recently appeared in "War for the Planet of the Apes," lives near Lexington and has children who attend Sayre.
Jim Master, Indiana's 1980 Mr. Basketball winner who went on to play at UK, is also set to appear. Sayre girls' coach Charles Thomas, the 1995 Mr. Basketball winner out of Harlan, will also play along with Brad Nahra, Sayre's second all-time leading scorer who went on to play for Arizona State in the early 2000s.
Others scheduled to appear for the Sayre team: Hannah Brady, Steve Guynn, Stephen Manella and Karli Mitchell
The media team is expected to be comprised of the following: Mark Buerger, Keith Farmer, Grendalyn Morton, Kari Lakes, Eric Mathews, Josh Moore, Daniel Price, Dave Redden (game organizer), Ivan Rice and Josh Sullivan.
**** story courtesy kentuckysports.com