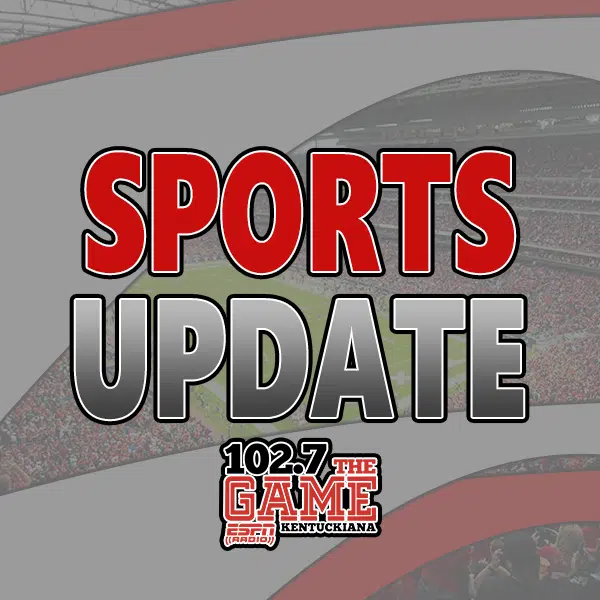 NFL=
Despite a report stating that Bruce Arians and the Cardinals are
set to part ways after Sunday's season finale, the 65-year-old
coach says that no decision on his future has been made. In fact,
Arians called an article in Pro Football Weekly citing multiple
sources that both sides agreed he will not come back for a fifth
season "fake news." Arians can become the winningest coach in club
history with his 50th victory Sunday against the Seahawks. A win
would end Arizona's season at 8-8.
Jason Garrett will return as Cowboys coach next season, this
according to owner Jerry Jones. One year after a 13-3 campaign,
Dallas will miss the playoffs but at 8-7 heads into Sunday's finale
at Philadelphia with a chance to finish with a winning record.
Speaking on his radio show, Jones said that Garrett's status to
return for his eighth full season as coach "is not an issue here
at all." Garrett has two years remaining on a five-year deal.
Ex-Steelers star linebacker James Harrison has signed a one-year
deal with the Patriots. The 39-year-old Harrison, who was released
by Pittsburgh last week, posted a photo of him with 40-year-old
quarterback Tom Brady on Instagram, joking he finally has a
teammate "that's older than me!" The Patriots and Steelers have
secured the top two seeds for the AFC playoffs, but home-field
advantage throughout is still up for grabs. However, Pittsburgh
coach Mike Tomlin won't decide until later as to how much stars
like Ben Roethlisberger and Le'Veon Bell will play Sunday against
the Browns.
Bills owner Terry Pegula took aim at the NFL while speaking on his
Buffalo Sabres-produced radio program, venting his frustration for
the league's ruling to reverse a touchdown reception by wide
receiver Kelvin Benjamin in the first half of Sunday's game against
the Patriots. The play automatically was reviewed by the NFL, with
replays showing Benjamin had both feet in bounds – although camera
angles were inconclusive as to whether he had full control of the
ball. Pegula called for changes to the replay system as a result of
the ruling. "Replay was developed by this league to correct
obviously mistakes," he said. "And if you got to look at play 30
times from five different angles, and keep looking at it, and
looking at it and looking at it, you go with the call on the field.
That's what the league has been doing ever since replay started. As
a matter of fact, Dean Blandino, who was the head of replay last
year, said last year that was a touchdown."
The Titans may have injured running back DeMarco Murray available
after all for their season finale against Jacksonville, despite
reports that he suffered a third-degree MCL sprain. A day after a
report stated he wouldn't play because of a knee injury, Titans
coach Mike Mularkey says he's not ruling Murray out yet, hoping he
can quickly respond to treatment like he has for previous injuries.
It was just last season Murray led the AFC in rushing with 1,287
yards and started all 16 games despite tearing the plantar plate in
his right foot during the season. Tennessee can clinch a playoff
berth if it beats Jacksonville.
Despite having no postseason ramifications on the line and being a
bit banged up, Kirk Cousins will still start the Redskins' season
finale against the Giants. His counterpart will be Eli Manning,
though it's unlikely he'll finish it as Giants interim head coach
Steve Spagnuolo sounds like he wants to get rookie Davis Webb some
snaps. "Eli will start and then we'll probably take it bit-by-bit,
we'll just take it and see how it goes," he said after Sunday's
23-0 loss to the Cardinals.
COLLEGE FOOTBALL=
If longtime Kansas State coach Bill Snyder decides to call it a
career, he'll be going out a winner. Alex Delton ran for 158 yards
and accounted for four touchdowns as the Wildcats beat UCLA 35-17
in the Cactus Bowl. Snyder has been Kansas State's coach since
taking over in 1989, leading the school to eight straight bowl
appearances after unretiring in 2008. He has not said whether he
will return for a 27th season or retire again to spend time with
his family. The Bruins played without quarterback Josh Rosen, a top
NFL prospect who's recovering from a concussion.
NBA=
One NBA officiating crew might be getting coal in their stockings
next Christmas. The league announced in its Last Two Minute Report
that the crew in question botched three foul calls on Kevin Durant
and one on LeBron James in the Christmas Day showdown and NBA
Finals rematch between the Warriors and Cavaliers on Monday. The
NBA said Durant fouled James twice late in the fourth quarter of
Golden State's 99-92 win and that James should have been whistled
for a foul on Draymond Green with 33 seconds remaining.
Injured Clippers forward Blake Griffin could return as early as
Friday against the Lakers. Los Angeles coach Doc Rivers indicated
before the team's game against the Kings that Griffin is ahead of
schedule in his comeback from a sprained left medial collateral
ligament. The injury occurred Nov. 27. "He's really close," Rivers
said before Tuesday's contest. "Will he play tonight? No. Will he
play the next game? He actually could. So he's that close."
NHL=
Beloved former Maple Leafs goaltender Johnny Bower has died at age
93. Bower, who helped Toronto win its last Stanley Cup in 1967 and
was a two-time Vezina Trophy winner, passed away following a short
bout with pneumonia.