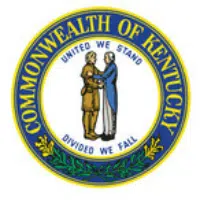 From the office of Kentucky Governor Matt Bevin:
The Bevin Administration Monday filed suit in federal district court in Kentucky seeking a ruling that the Commonwealth's innovative Medicaid waiver, known as Kentucky HEALTH, fully complies with federal law. Liberal interest groups, representing several Kentucky residents, sued the federal government on January 24 about Kentucky HEALTH in Washington, D.C., but they failed to include the Commonwealth as a party in that matter. Through the lawsuit, the Bevin Administration seeks to ensure that, as the architect and administrator of the waiver, the Commonwealth's voice is heard. This lawsuit also guarantees that the Commonwealth's well-supported and compelling reasons for creating Kentucky HEALTH are fully considered. Additionally, in the Washington, D.C. action, the federal government recently moved to transfer the case to Kentucky, further confirming the necessity of having a Kentucky court resolve this dispute.
"We believe that Kentucky HEALTH has the potential to positively affect the lives of many Kentuckians, and we cannot sit idly by while the Commonwealth's plan is debated in an out-of-state courtroom," said Steve Pitt, General Counsel to Gov. Matt Bevin. "A Kentucky court, with the full participation of the Commonwealth, should decide this vital issue. We have complete confidence that Kentucky HEALTH will be upheld and will serve as a successful national model."
On January 12, the federal Centers for Medicare and Medicaid Services (CMS) approved the Commonwealth's Section 1115 Medicaid waiver, known as Kentucky HEALTH ("Helping to Engage and Achieve Long Term Health"). This new program will improve the health of its participants, strengthen Medicaid's long-term fiscal sustainability, and promote personal responsibility for health and well-being. Kentucky HEALTH introduces innovative delivery system reforms for the treatment of substance abuse and a first-ever community engagement initiative for Kentucky HEALTH members, designed to improve their health and strengthen Kentucky's workforce.