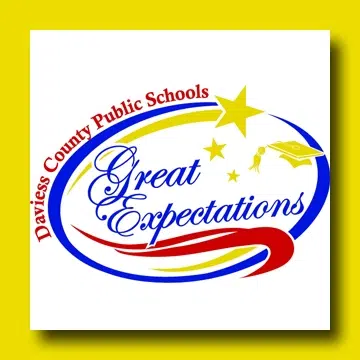 Highland Elementary School will host a "Leaders in the Workplace" day from noon to 2 p.m. Tuesday, March 27, featuring business leaders and entrepreneurs from across our community who will "show and tell" and demonstrate examples of their careers with more than 500 students.
"Our goal is for our students to begin developing a vision for finding a 21st century career that is not only life-sustainable but one that they love and have a passion for making Daviess County and our world a better place," said HES guidance counselor Laura McCain.
Some of the leaders who will introduce their careers to Highland students on March 27 are:
Matt Robbins, DCPS Superintendent
Laura Alexander, Owensboro Convention Center
Rex Robinson, artist and owner of Rex Robinson's Visual Art Center
Nikki Roby, Gerling Law and Associates
Isaac Carmon, agriculture
Andrew Jit, World Missions
David Moore, Don Moore AutoMall
Ron Rhodes, meteorologist, WEHT News
Bill Fannin, Fish and Wildlife Conservation
Dr. Eric Falcone, Owensboro Medical Health System trauma surgeon
Zach Crisp, Crisp Cuts Lawncare
Dr. James Tidwell, plastic surgeon
David Ellert, University of Southern Indiana engineering
Nick Settles, owner and physician assistant at Urgent Care (Air Medic helicopter landing is scheduled, weather permitting)
Representatives from Perdue Chicken, Hayden Farms, American Red Cross, Kentucky State Police, Daviess County Fire Department, Yellow Ambulance Service
Here are a FEW examples of career and life lessons our community leaders will share with HES students:
USI Engineering – "Engineering Design and Building of a Hydraulic Excavator" – David Ellert of the USI engineering program will show students the CAD (computer aided design) drawings created to build the excavator. This will be a hands on session in which students will be invited to operate the excavator. This project was initiated by Dr. Farid El Breidi, with USI engineering student Keith Pate.
Matt Robbins – Our district superintendent will help kids understand the amount of work that goes into keeping their school buses on the roads each day! How many miles do they travel each day and how many gallons of gas are used? (You'll be amazed.) When will all DCPS school buses have wifi? And what about those snow days? Kids will learn the hows and whys of what goes into the decision that leads to those OneCall Now messages when school is delayed or cancelled.
Rex Robinson –Artist Rex Robinson will share some of his local art and accomplishments while providing a hands-on art lesson for all children in class.