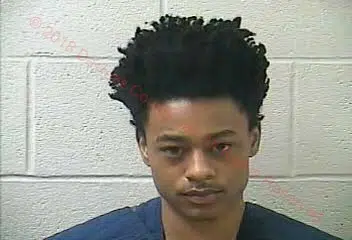 FROM 14 WFIE NEWS
An Owensboro teenager is behind bars as a suspect in connection with the shooting of two people late Tuesday night .
19 year old Jahlil Barrett was booked in to the Daviess County Detention Center on an assault charge yesterday morning.
Police say one of the victims knocked on their neighbor's door on East 20th Street, told them they'd been shot and needed a ride to the hospital. That victim also said someone else had been shot as well.
A little while later, another victim showed up at the hospital with a gunshot wound.
Police tell us at least one of the victims was able to give them information on the shooter, and that they believe the cases are connected.
If you know anything about what happened, call Owensboro police.