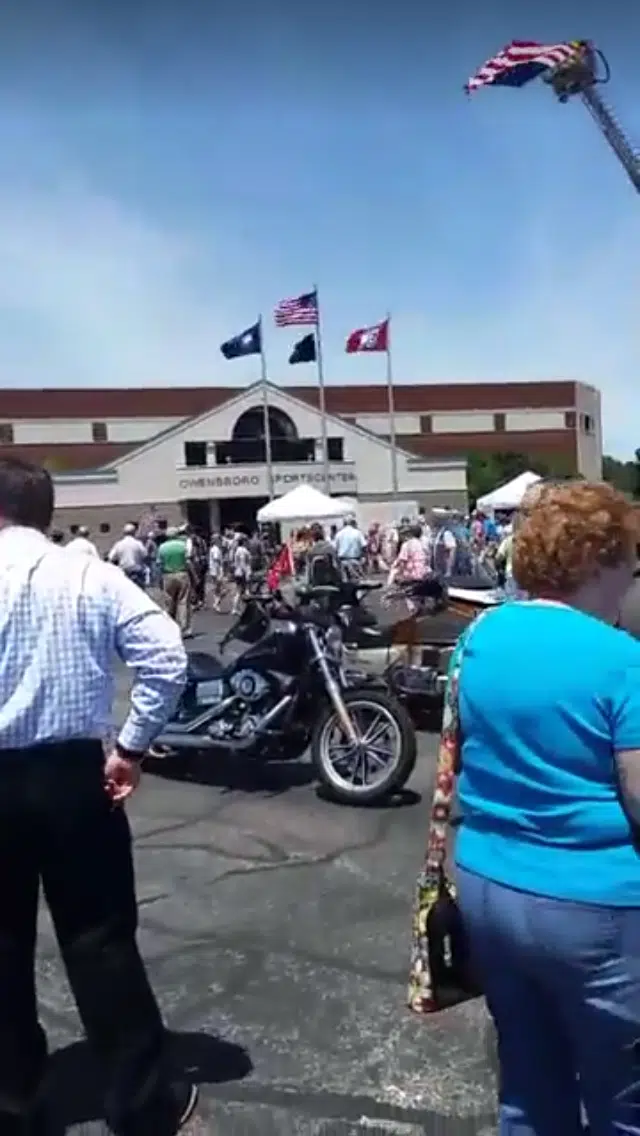 Several area veterans left Monday for an honor flight to the nations capitol.
The vets gathered at the Owensboro Sportscenter around noon for the send off. Sheriff Keith Cain lead the escort. several local groups, including the American Legion Riders, came out to send the vets off and offer an escort to the county line, as the vets made their way to Louisville to catch a flight to Washington DC.
This year will be a little different. Instead of one day at the capitol, the vets will spend 2 days before heading home.