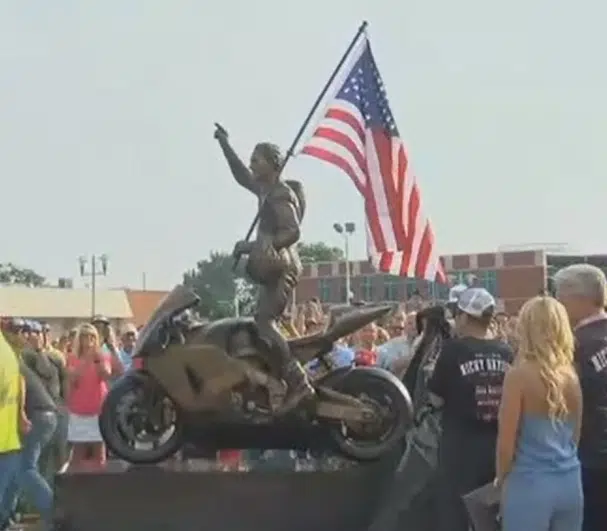 A new tribute to MotoGP world champ Nicky Hayden was unveiled Friday.
The sculpture, of the Kentucky Kid, was unveiled on the front lawn of the Owensboro Convention Center.
Owensboro Mayor Tom Watson also declared June 9 as Nicky Hayden Day. The date was selected in honor of Hayden's racing number, 69.
The Hayden family donated $15,000 to the Cliff Hagen Boy's and Girl's Club and $5000 to the Daviess County School System.