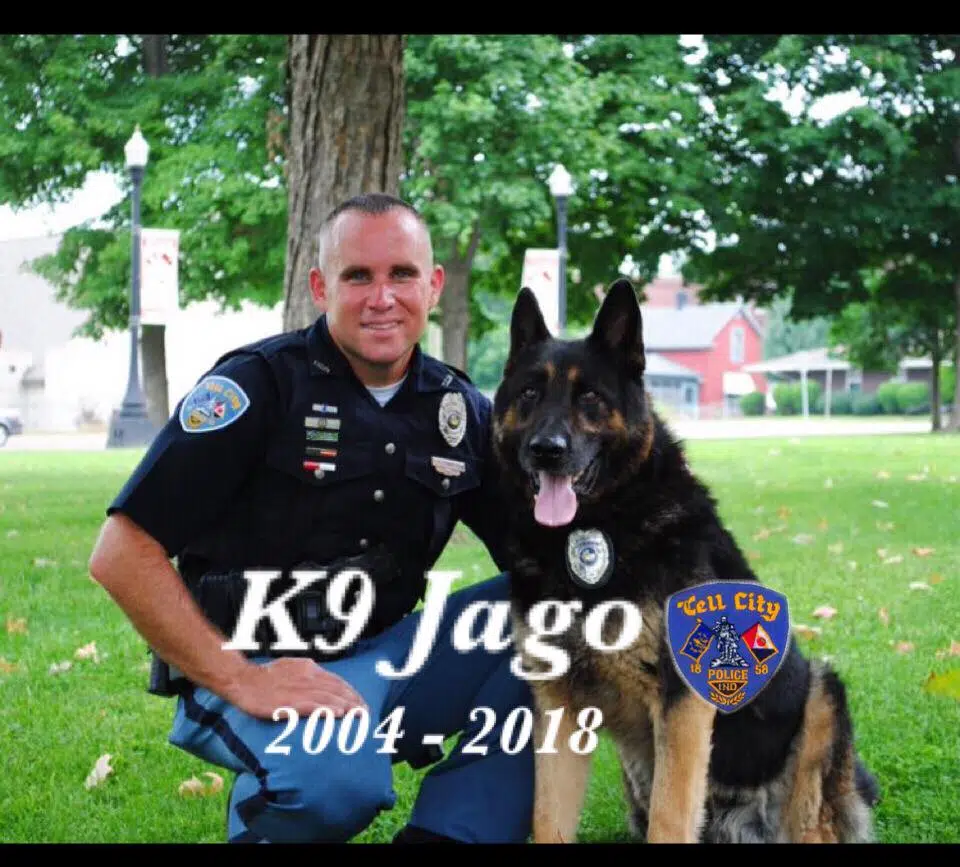 The Tell City Police Department lost a faithful K-9 servent.
Police Cheif Derrik Lawalin told us Jago has served with him since 2006.
As a team, the officers worked over 300 criminal cases and took lots of illegal drugs off the streets.
The team also performed numerous demonstrations for youth organizations and public events. Jago was also the recipient of two national awards during his tenure.
Jago retired in 2015 and stayed with Lawalin.