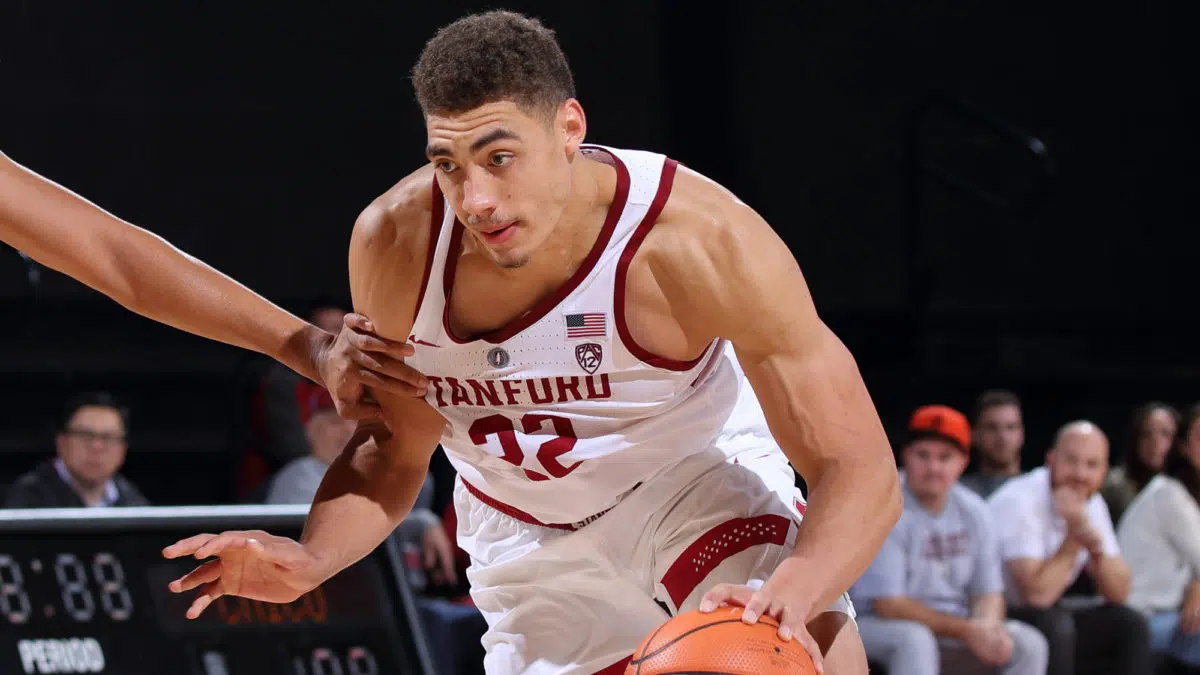 The University of Kentucky Athletics Department wasted no time getting the news out today making the official announcement, after what was supposed to be a low key under the radar trip to Lexington. Kentucky's 2018-19 roster is already loaded, but the Cats gained another boost with the addition of Stanford graduate transfer Reid Travis. The two-time First Team All-Pac-12 selection announced Wednesday that he will transfer to UK to pursue a master's degree. Under NCAA graduate transfer rules, Travis will be eligible to play for the Wildcats in the fall after graduating with his undergraduate degree in science, technology and society on Sunday.
Already equipped with the nation's consensus No. 2 recruiting class and returners Jemarl Baker, Quade Green, Nick Richards and PJ Washington, Travis will provide the Wildcats with a big-time scorer and rebounder in the post.  The 6-foot-8, 245-pound forward has been one of the Pac-12's best players over the last two seasons, averaging 17.4 points and 8.9 rebounds in 2016-17 and 19.5 points and 8.7 rebounds last season, the latter of which ranked third in the Pac-12.
Travis was a three-year captain for Stanford and graduated 16th on Stanford's career scoring list with 1,427 points and 758 rebounds. He was a National Association of Basketball Coaches First Team All-District selection as well as a U.S. Basketball Writers Association All-District pick in 2017-18. He scored in double figures in all but one game a season ago and recorded double-digit rebounds in 16 games. All 16 of those double-figure rebounding efforts resulted in double-doubles, including the final seven games of the season. He scored 20 or more points in 18 games, including a career-high 33 late in the season.
Travis ranked in the top three in the Pac-12 in 10 categories overall, including free-throw attempts (first, 243), field-goal attempts (first, 474), total points (second, 682), free throws made (second, 164), total field goals made (second, 250), scoring (third, 19.5), double-doubles (third, 16), offensive rebounds per game (third, 3.0), rebounding (third, 8.7) and total rebounds (third, 306).
His 2016-17 season was nearly just as impressive. Travis logged nine double-doubles as a redshirt sophomore, including scoring 29 points at No. 4 Kansas. He was the only player in the Pac-12 and one of only five individuals in the top six conferences (Pac-12, Big 12, Big Ten, Atlantic Coast Conference, Southeastern Conference and Big East) to finish the season ranked in the top five of his conference in both scoring and rebounding. Reid is a prolific low-post, back-to-basket scorer, but he added a 3-point shot to his game last season, making 18 shots from behind the arc.
The addition of Travis is UK's first incoming transfer since Mychal Mulder for the 2015-16 season. Earlier in the week, Kentucky commit Ashton Hagans announced he would be reclassifying and becoming a Wildcat this season. With Hagans and Travis now in the fold, UK has 13 players on the roster for the 2017-18 season.
The Wildcats will return the most points and most rebounds they have from a prior season's roster since the 2014-15 team that went 38-1 and advanced to the Final Four. UK will pair that up with another highly touted recruiting haul.