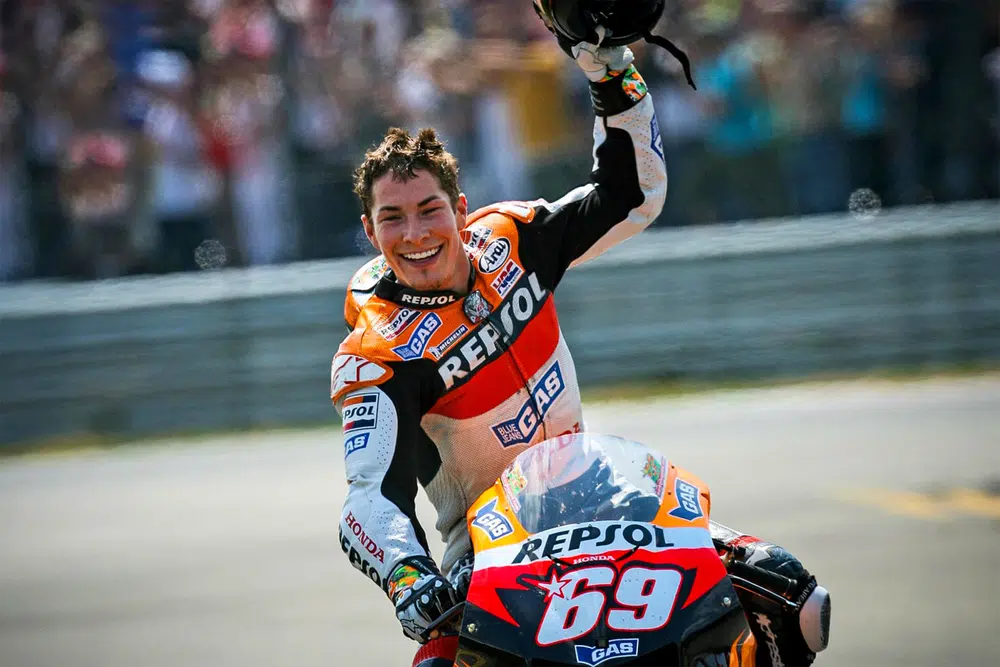 The Kentucky Athletic Hall Of Fame Inductees for 2018 has been released and Owensboro's own Nicky Hayden will be inducted as part of this years class as was announced today! This year's class was picked by a 15-member committee comprised of sports media throughout Kentucky. Reigning Triple Crown trainer of Champion Justify Bob Baffert and local high school football coach Bob Beatty are among this year's inductees into the Kentucky Athletic Hall of Fame. The Kentucky Athletic Hall of Fame has been in operation since 1963 and is overseen by the Louisville Sports Commission. As well as "The Kentucky Kid" the complete list includes:
Nicky Hayden
A native of Owensboro, Kentucky, Hayden began riding professionally in 1999 and won American Motorcycle Association Rookie of the Year. He became the youngest superbike champion at age 21 in 2002, and had continued success over the next decade winning the MotoGP World Championship in 2006.
Bob Baffert
An Arizona native, Baffert put himself in the conversation for greatest horse trainer ever after leading two horses to the Triple Crown in a four-year span. He has won Eclipse Awards as the top trainer four times. All of his Kentucky Derby winners trained at Churchill Downs.
Bernie Bickerstaff
The Benton, Kentucky, native has worked in the NBA for more than 30 years as a head coach, assistant coach, front office executive and scout. He played basketball at San Diego State. He was later the head coach for four NBA teams and also served as the general manager for two teams. He has earned two NBA titles, one as an assistant coach with the Washington Bullets and one as a scout for the Cleveland Cavaliers.
Bob Beatty
A native of Missouri, Beatty has coached high school football for 40 years, including 19 at Trinity High in Louisville. This past year, he was named national high school coach of the year after leading the Shamrocks to the title. His overall record at Trinity is 224-35, good for an .865 winning percentage.
Ken and Sarah Ramsey
The husband-wife duo from Eastern Kentucky are among the most prolific thoroughbred owners and breeders of all-time who have won four Eclipse awards as owners and two as a breeders. They own and operate Ramsey Farm in Nicholasville, Kentucky.
Sam Ball
A Henderson, Kentucky native, Ball started three years on the offensive line at UK before he was selected in both the NFL and AFL drafts, one year before the leagues merged. He played five seasons in the NFL with the Baltimore Colts, appearing in two Super Bowls and winning one in Super Bowl V.
The inductees will be honored on Aug. 22 at the Muhammad Ali Center.