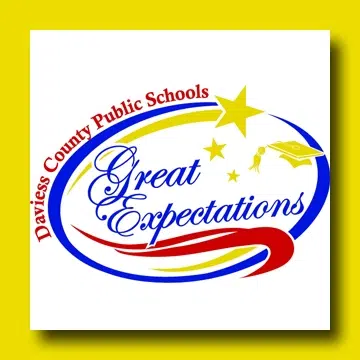 Daviess County Public Schools are hosting back-to-school events as we look forward to welcoming students back to school in August. These events provide important information for our families to ensure a smooth beginning to the school year, including bus schedules, classroom visits, fee payments and information about after-school programs.
This list may not be complete; additional events may be scheduled at a later date. Parents should call the school their child will attend to confirm information about these events. Phone numbers are listed below. Families who are unsure of their school zone may visit www.dcps.org and click on "Schools" in the red menu bar, then select "Find Your School Zone," or call 270-852-7000.
In addition to these back-to-school events, DCPS is offering online registration. Parents and guardians who need assistance with that process may contact the school their child will attend. (Families with more than one child may complete the registration process for all children at the same time.)
During Back-to-School, Open House and orientation events, parents/families and students will have the opportunity to prepare for the upcoming school year. Options that may be available include: Visit classrooms, meet teachers and staff, pay fees, complete online registration and paperwork, bring immunization records and other required documents, purchase or bring school supplies, pick up schedules, receive parking passes, get locker assignments, deliver medications to health room, deposit money into lunch accounts, register for after-school programs, learn about clubs, learn about Family Resource and Youth Services Center programs, learn bus route information and receive car rider tags.
First day of school for DCPS students is Wednesday, Aug. 8.
Elementary Schools
Audubon Elementary School – 852-7150
Preschool orientation –5:30 to 6:30 p.m. July 30
Kindergarten orientation –6:30 to 7:30 p.m. July 30
Home visits – Pre-registered students will receive a home visit from classroom teachers – 3 to 6 p.m. July 31
Back to School Night –5:30 to 7:30 p.m. Aug. 2
Burns Elementary School – 852-7170
Kindergarten screening – 11 a.m. to 2 p.m. July 30
Preschool orientation – 4 to 6 pm. July 31
Open House for grades 1-5 – 3 to 5 p.m. Aug. 2
Kindergarten orientation – 6 p.m. Aug. 2
Country Heights Elementary School – 852-7250
Kindergarten screening – Last names A-K, 8 to 10 a.m. July 26. Last names L-Z, 10 a.m. to noon July 26
Back-to-School open house – Grades K-5 – 4:30 to 6:30 p.m. Aug. 2
Deer Park Elementary School – 852-7270
Kindergarten JumpStart – 8 to 10 a.m. July 30
Kindergarten parent orientation – 5:30 to 6:30 p.m. July 30
Preschool registration – 4:30 to 5:30 p.m. July 31
Back-to-School Bash – Grades 1-5 – 5:30 to 7:30 p.m. Aug. 6
East View Elementary School – 852-7350
Kindergarten screening – 6 to 7:30 p.m. July 24
Preschool orientation – 4:30 to 5:30 p.m. July 31
Grades 1-5 tours and open house – 5 to 5:30 p.m. July 31
Kindergarten orientation – 5:30 to 6 p.m. July 31
Back-to-School picnic – 6 to 7:30 p.m. July 31
KinderCamp – Last names A-L, 9 to 11 a.m. Aug. 2
KinderCamp – Last names M-Z, noon to 2 p.m. Aug. 2
Highland Elementary School – 852-7370
Preschool orientation – 4 p.m. Aug. 1
Early Bird School Supply Sale – 11 a.m. to 1 p.m. Aug. 2
Back-to-School Celebration – 11 a.m. to 1 p.m. and 4:30 to 6:30 p.m. Aug. 2
Kindergarten screening – 4 to 6 p.m. July 26
Kindergarten JumpStart and parent orientation – 8 to 9 a.m. July 31
Meadow Lands Elementary School – 852-7450
Kindergarten JumpStart – 8 to 9:30 a.m. and 10:30 a.m. to noon Aug. 1
Meet in the Meadows Home Visits – Starts at 1:30 p.m. Aug. 1
Back-to-School Celebration Kindergarten Family Night – 5 p.m. Aug. 2
Back-to-School Celebration Grades 1-5 Family Night – 5:30 to 7:30 p.m. Aug. 2
Sorgho Elementary School – 852-7470
Preschool orientation – 5:30 p.m. July 31
Back-to-School Picnic – 4 to 6 p.m. Aug. 2
P1 orientation – 5:30 p.m. Aug. 16
P2 orientation – 6:30 p.m. Aug. 16
Grade 4 orientation – 5:30 p.m. Aug. 20
Grade 5 and 4/5 orientation – 6:30 p.m. Aug. 20
Kindergarten orientation 5:30 p.m. Aug. 23
P3 orientation – 6:30 p.m. Aug. 23
Southern Oaks Elementary School – 852-7570
Kindergarten screening – Last names A-M, 9 to 10 a.m. July 25. Last names N-Z, 10 to 11 a.m. July 25
Preschool orientation – 3:30 to 6:30 p.m. July 31
Back-to-School Bash – 5 to 7 p.m. Aug. 2
Tamarack Elementary School – 852-7550
Kindergarten JumpStart – 8 to 9 a.m. Aug. 1
Preschool orientation – 4:30 p.m. Aug. 1
Back-to-School Bash – 6 to 7 p.m. Aug. 2
West Louisville Elementary School – 852-7650
Kindergarten screenings – 8 a.m. to noon and 3 to 6 p.m. July 31
Preschool orientation – 5:30 to 6 p.m. July 31
Kindergarten orientation – 5 to 5:30 p.m. Aug. 2
Open house (all grades) – 5:30 to 7 p.m. Aug. 2
Whitesville Elementary School – 852-7670
Golden Ticket deliveries/home visits – July 30-31
Back-to-School Picnic – 5:30 to 7:30 p.m. Aug. 2
Kindergarten JumpStart – 8 to 11 a.m. Aug. 3
Middle Schools
Burns Middle School – 852-7400
Grade 6 JumpStart – 9 to 11 a.m. July 31
Grades 7-8 Open House – 1:30 to 5:30 p.m. July 31
College View Middle School – 852-7500
Grade 6 JumpStart – 8:30 a.m. Aug. 2
Grades 7-8 schedule pick-up/fee payments – 6 to 8 p.m. Aug. 2 and 9 to 11 a.m. Aug. 3
Daviess County Middle School – 852-7600
New student registration – 8:30 to 11:30 a.m. July 30
Grade 8 schedule pick-up – 8 to 10 a.m. Aug. 1
Grade 7 schedule pick-up – 10 a.m. to noon Aug. 1
Grade 6 schedule pick-up – 1 to 3 p.m. Aug. 1
Grade 6 Plan for Success – 8:30 to 11:30 a.m. Aug. 2
High Schools
Apollo High School – 852-7100 Grades 10-12 schedule pick-up and fee payments – 9 a.m. to 1 p.m. Aug. 1-2
Grade 9 schedule pick-up and fee payments – 2 to 6 p.m. Aug. 1-2
Freshman orientation – 8:15 a.m. to noon Aug. 3
Daviess County High School – 852-7300
Schedule pick-up and fee payments – 8 a.m. to noon Aug. 1-3 and 5 to 7 p.m. Aug. 2
Senior parking tags – 8 a.m. to noon Aug. 1
Junior parking tags – 8 a.m. to noon Aug. 2
Freshman orientation – 8 a.m. to noon Aug. 3
Heritage Park High School – 852-7200
Back-to-School Picnic – 4:30 to 6:30 p.m. July 30
For information or assistance regarding online registration, call 270-852-7000 between 8 a.m. and 4 p.m. weekdays or write to OLRhelp@dcps.org